Refugee Students as Catalysts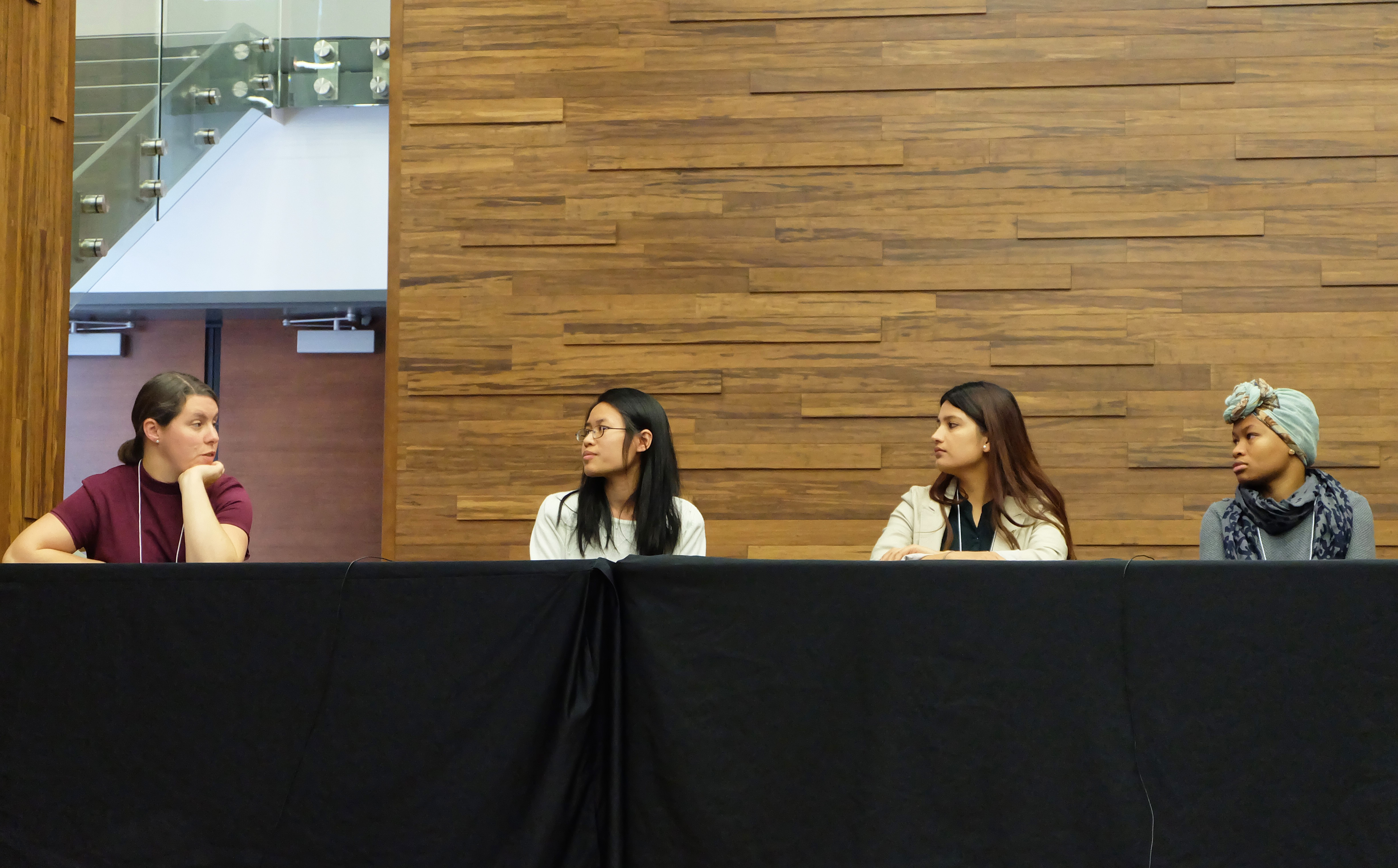 Cornell organizes a conference on the needs of refugee students in community colleges.
In early November, only days after the city of Ithaca, New York received approval to welcome 50 new refugees from eight different countries, Cornell University and Syracuse University co-hosted a conference on the campus of Onondaga Community College in Syracuse, New York to address refugees and community college education.
The conference, titled "Internationalization and Inclusion: Refugees in Community Colleges," was partially funded by the U.S. Department of Education's National Resource Center (NRC) grants to the Cornell Southeast Asia Program and the South Asia Consortium (a partnership between Cornell University's South Asia Program and Syracuse University's South Asia Center).
In addition to more than $5 million dollars (over four years) that funds instruction in some of the least commonly taught languages from these two critical regions of the globe, the NRC grants support initiatives that foster internationalization at community colleges and schools of education, as well as the training of K-12 teachers.
The conference aimed to raise awareness of refugees' experiences and to explore ways in which this awareness can be used to internationalize community college curriculum and campus environments.
Through a series of panels and workshops, conference participants explored the tapped and untapped potential for internationalizing and enriching the community college experience for all students. The day unfolded with dynamic discussions around best practices for initiating administrative and curricular changes across campuses that foster global learning and encourage cross-cultural understanding.
In addition to informational sessions on the cultural, historical, and refugee experiences of three major recent refugee populations—Karen and other ethnic groups from Burma, Nepalis from Bhutan, and Somaili-Bantu refugees—concrete models were presented for higher education-refugee collaboration around research and student engagement.
A refugee student panel featured three students whose higher education experience began in a community college. Bethany Htoo, now a case worker for the Catholic Family Center, spoke about the isolation she felt as a student at Monroe Community College. Muslima Ali, now a student at Utica College, echoed these sentiments and described how working as an RA (resident assistant) for international students has given her a way to play a positive role on her new four-year campus. All three students, including Keshari Kharka, a current student at Onondaga Community College, agreed that refugee students often fall between the cracks of systems that provide support to international students and first-generation and minority students, but do not generally link these together to support refugees.
A significant portion of the audience was made up of refugee students from Ithaca, Utica, and other parts of the state. These young people, many of whom were tapped to facilitate a structured break-out and brainstorming session, were encouraged and inspired by participating in an event focused on their communities and concerns.
Likewise, the educators and social service providers in attendance reported gaining as much from the networking made possible by the conference as they did from the formal presentations.
According to Professor Anne Blackburn, director of the Cornell University South Asia Program, "The Cornell Southeast Asia Program and the Cornell-Syracuse South Asia Consortium are delighted to help facilitate these conversations. Our community college partners are very creative in fostering wider global awareness on their campuses. It is especially exciting to see how refugees can become catalysts for the transformation of American education."
---
Story by Brenna Fitzgerald, communications and outreach coordinator, and Thamora Fishel, associate director, both with the Southeast Asia Program at Cornell's Mario Einaudi Center for International Studies