Beyond Stereotypes: CASA-Seville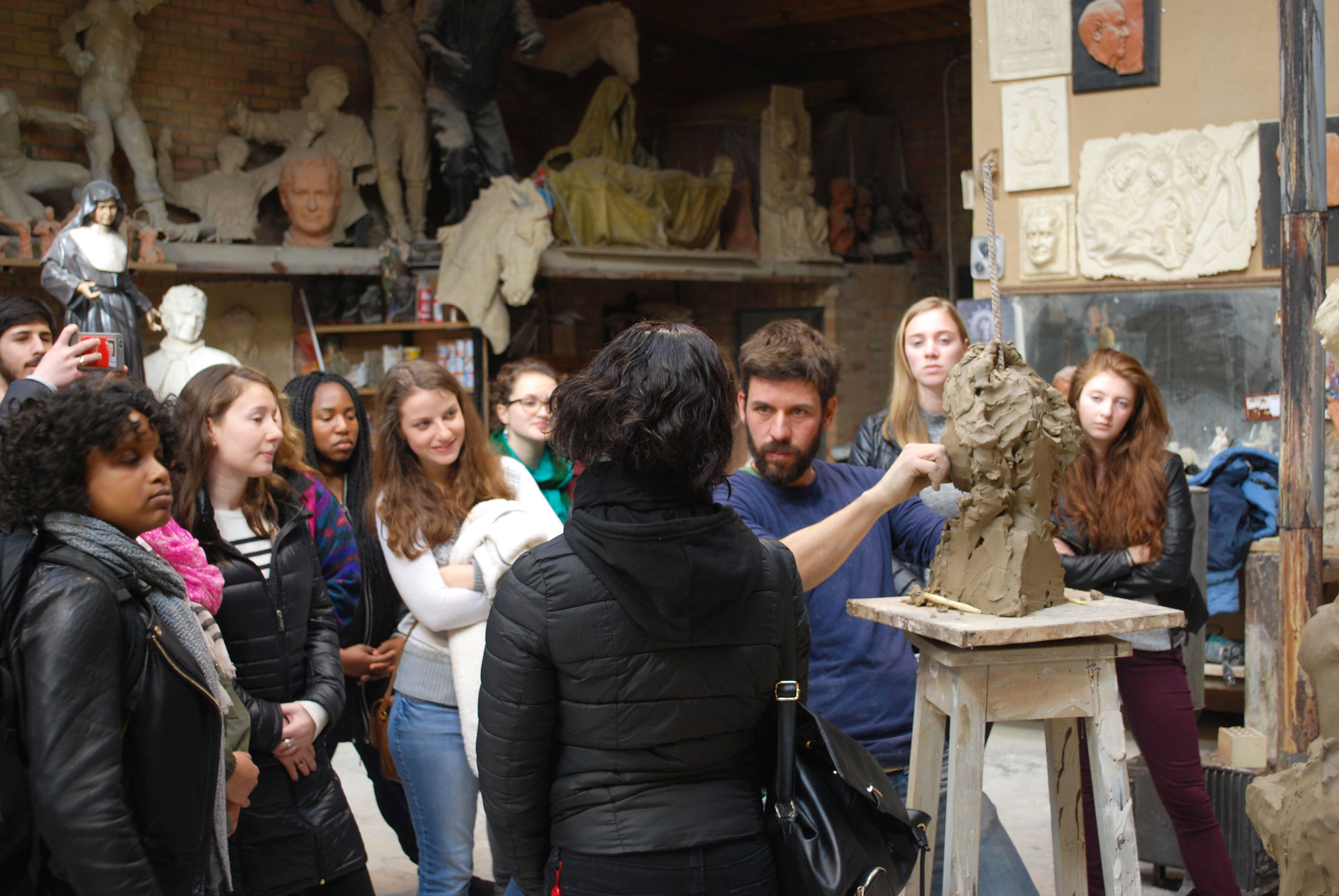 "We encourage our students to look beyond stereotypes and to approach their study-abroad experience in a different way. Ultimately, we show them ways of unlocking their own potential for learning." 
CASA-Seville is one of Cornell Abroad's 11 signature programs designed to offer undergraduate students immersive semester-abroad experiences in locations around the globe. Founded in the 1980s, the Cornell in Seville program promises to bring students face-to-face with Spanish culture and history.
For 30 years the program has delivered on this promise—providing students an introduction to Spanish culture, history, art, and politics; participation in regular courses at the University of Seville; immersion in community life through homestays with local families; and multiple opportunities to experience Seville's food, festivals, cultural sites, and nightlife. Cornell in Seville alumni, in surveys about their study-abroad experiences, had reported that their time in Seville was life-changing, sharing comments such as: "This program creates better human beings who are more open-minded, independent, problem-solving, understanding, confident, informed, and aware. Students who come out of this program are stronger, wiser, smarter, and better off in the world!"
Davydd Greenwood, Goldwin Smith Professor Emeritus of Anthropology at Cornell and founder of Cornell Abroad, is a faculty member who had enjoyed teaching in the CASA Seville program he helped to establish. So when he arrived in Seville in spring 2014 to again teach in the program, he was totally unprepared for what he encountered.
"I noticed that the students were there without being fully there," Greenwood recalls. Many students, he says, were operating in a bubble of electronic devices, not interacting as much as they could with their host families, and not using the Spanish language enough to improve their skills. "Our 'Field of Dreams' approach was no longer working," he says. "Just going to Seville wasn't enough, because real intercultural immersion doesn't happen on its own."
After reflecting on his spring 2014 experience, Greenwood approached the current director of Cornell Abroad, Marina Markot, to share his perspective. Greenwood had a vision for transforming the program around active pedagogy and 360-degree mentoring, based on his expertise in action research and his experience teaching in this way.
Markot agreed to reform the Seville program from the inside out and asked Greenwood to help orchestrate this effort. She provided support for Greenwood and a faculty and staff delegation from Cornell to travel to Seville in fall 2015, where they worked hand-in-hand with program faculty to rethink the program.
"Over several years, I had noticed that students were arriving with absolutely no knowledge of the history of the country in which they are supposed to integrate," says Inmaculada Cordero Olivero, a CASA-Seville program staff member. "To change this situation, we had to modify our objectives and the methodology we use in class."
In 2016, Greenwood received the Podell Emeriti Award for Research and Scholarship to support the Cornell in Seville reform effort and then an Internationalizing the Cornell Curriculum grant to document and evaluate the results of program reforms.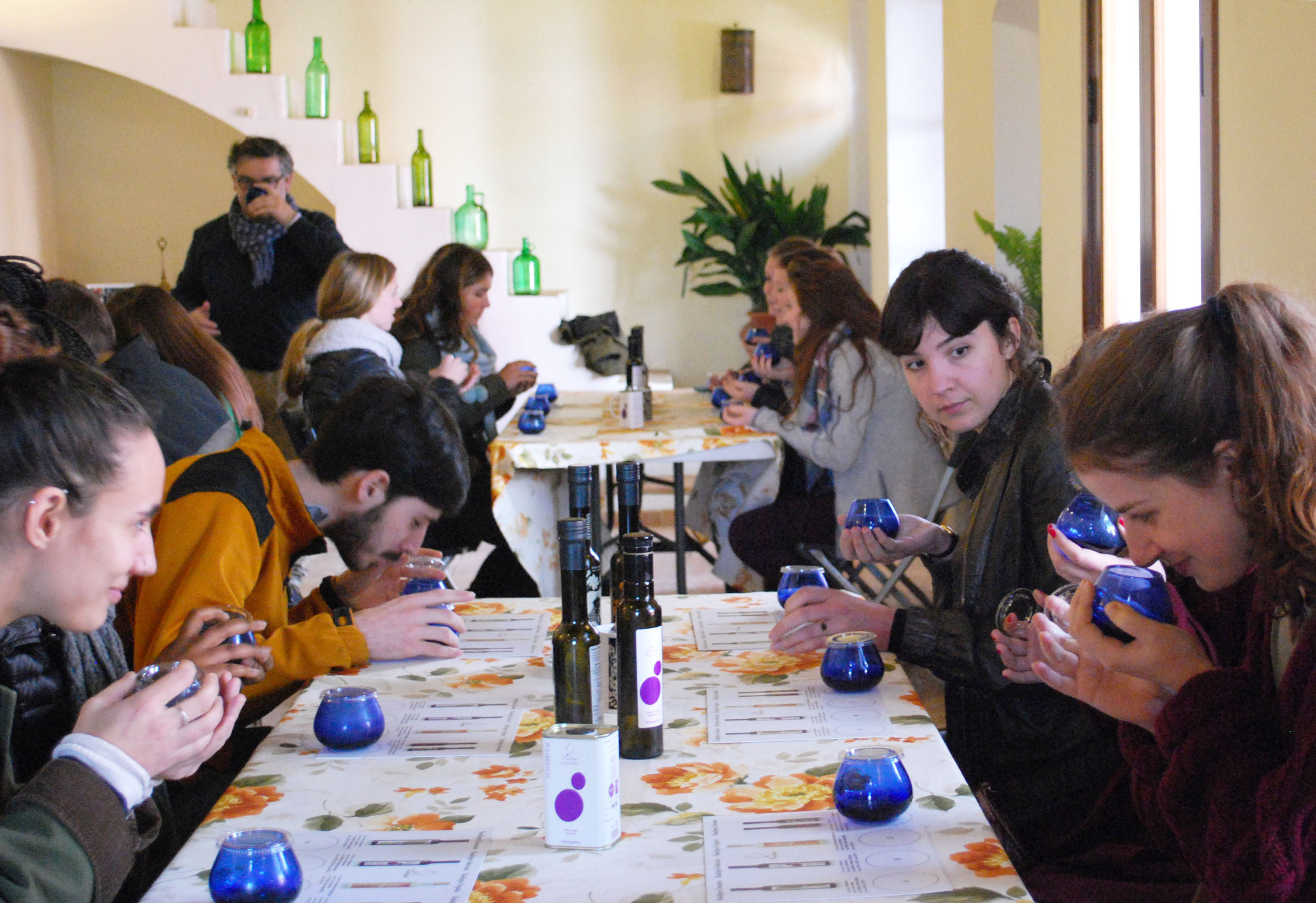 "Pedagogical approaches require periodic re-tooling to meet the demands of new times and the needs of new generations of students," explains Markot. "The active pedagogy/360-degree mentoring approach Professor Greenwood advocates is proving effective in helping students break the invisible barrier and move from being passive observers to active participants. Our resident staff and faculty in Seville, who have worked with the program for many years, are reporting that students now are able to make meaningful connections with their host families and other locals a month sooner than in the past."
"Our results are translatable to other Cornell Abroad programs," says Greenwood, "and they have broad implications for curricular reform across the university. Active learning with 360-degree mentoring regularly occurs in our studio-based sculpture, music, theater arts, and some of our project-based engineering programs. This kind of learning has the power to transform the undergraduate experience in any field."
Throughout the transformation of the program, Greenwood worked collaboratively with program staff in Seville, with Cornell Abroad, and with faculty and staff on Cornell's Ithaca campus to build trust. "The people involved knew what was wrong with the program, but we had to create an environment where they felt entitled and safe in sharing their knowledge and collaborating on potential solutions," he says.
The students' individual learning goals are at the heart of the program reform.
"Rather than taking a spectator pose and receiving canned knowledge bits, students develop their own agenda," explains Greenwood.
Most of the Cornell students in the Seville program arrive with adequate language competency, but many lack self-confidence and are afraid to make errors, Greenwood explains. "We want to help these students identify and address their individual strengths and weaknesses, and to give them tools to progress. We also want to provide tailored tutoring on particular skills they needed to improve," he says.
The collaborators have spent the past year working to ensure that the Cornell in Seville program has the proper support systems in place to help students feel comfortable immersing themselves in the life of Seville.
Students receive strong, individualized linguistic support, with staff and faculty attending closely to each student's personal learning goals. Mentors work one-on-one with students to show them how they can use everyday interactions, television, and music to improve their oral comprehension.
"Giving students a method for dealing with the things that make them uncomfortable is a whole lot better than just letting them be uncomfortable," Greenwood says.
"The CASA-Sevilla program makes it impossible to drift through your five months in Spain without fully experiencing Seville, with its rich history, its proud Andalusian people, its incredible food (jamón! gazpacho! espinacas con garbanzos!), and its quintessentially Spanish culture," says Elizabeth Marks '17, College of Arts and Sciences. "Our academic assignments for the program required us to go outside and explore our individual barrios (or neighborhoods) early on, and throughout the semester we participated in service learning projects across the city, interacting with real Sevillanos we otherwise wouldn't meet. We took three classes through direct enrollment in the Universidad de Sevilla, giving us firsthand experience with the Spanish education system. The program staff was ready and willing, at all hours of the day, to provide us with directions, advice, and recommendations so we'd get the most out of our stay, and maybe even turn into Sevillanos ourselves."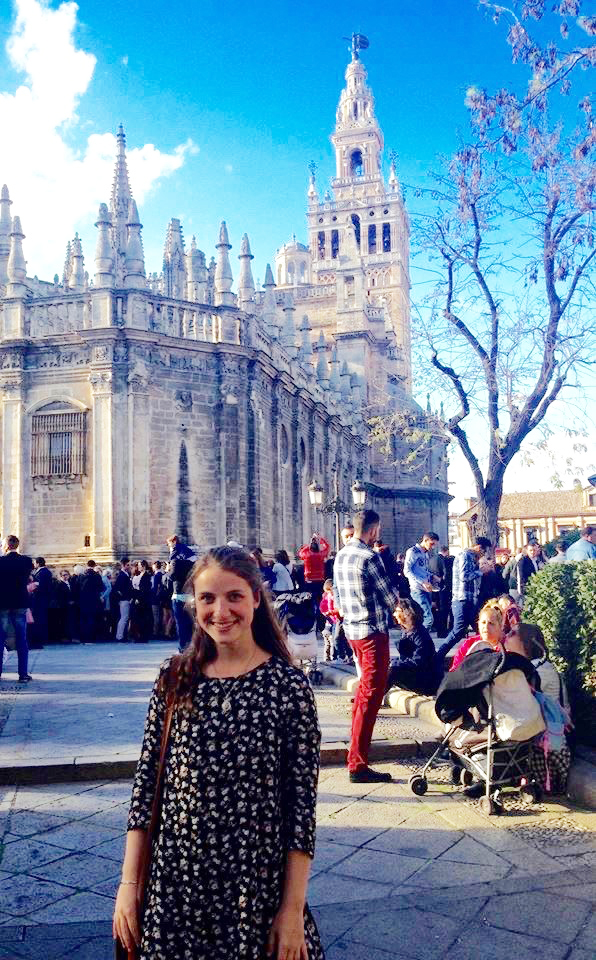 Students learn how to be researchers and how to become active participants in their own education, according to Greenwood. They are presented with ethnographic techniques for observing situations, a toolbox of concepts for unpacking these situations, and a framework for systematically reflecting on their observations.
"In fall 2015, the classroom sessions developed as predicted. From the first day, the students began a personal process of becoming immersed in the actual situation in the city, attending a series of programmed visits that illustrated the content seen in class and aided understanding," says Rafael Cid Rodríguez, a CASA-Seville program staff member.
"One of the highlights of the program for me," says Kevin Coughlin '17, College of Arts and Sciences, "was our trip to Granada. It is a beautiful city—I enjoyed the opportunity to visit the Alhambra, a palace and fortress rich in history that brought to life so much of what we had already learned about Spain's history and culture."
One major change that the collaborators implemented was to redesign the Cultural Seminar, which they renamed Beyond Stereotypes. They extended the seminar throughout the semester and use it as a means to assist students in setting and achieving personalized learning goals. By the end of the semester, each student completes an individual portfolio based on a personal research project. The seminar also provides individualized language instruction, preparation for study at the University of Seville, specialized field trips, and placements with partner community organizations.
"In two semesters, we have managed to change a good part of the way our program functions," says CASA-Seville program staff member Juan A. Muñoz Andrade. "The use of the contract and the portfolio are efficient tools for the students' linguistic progress. Both help the students take responsibility for the improvement aim and give relevant information on how to achieve this."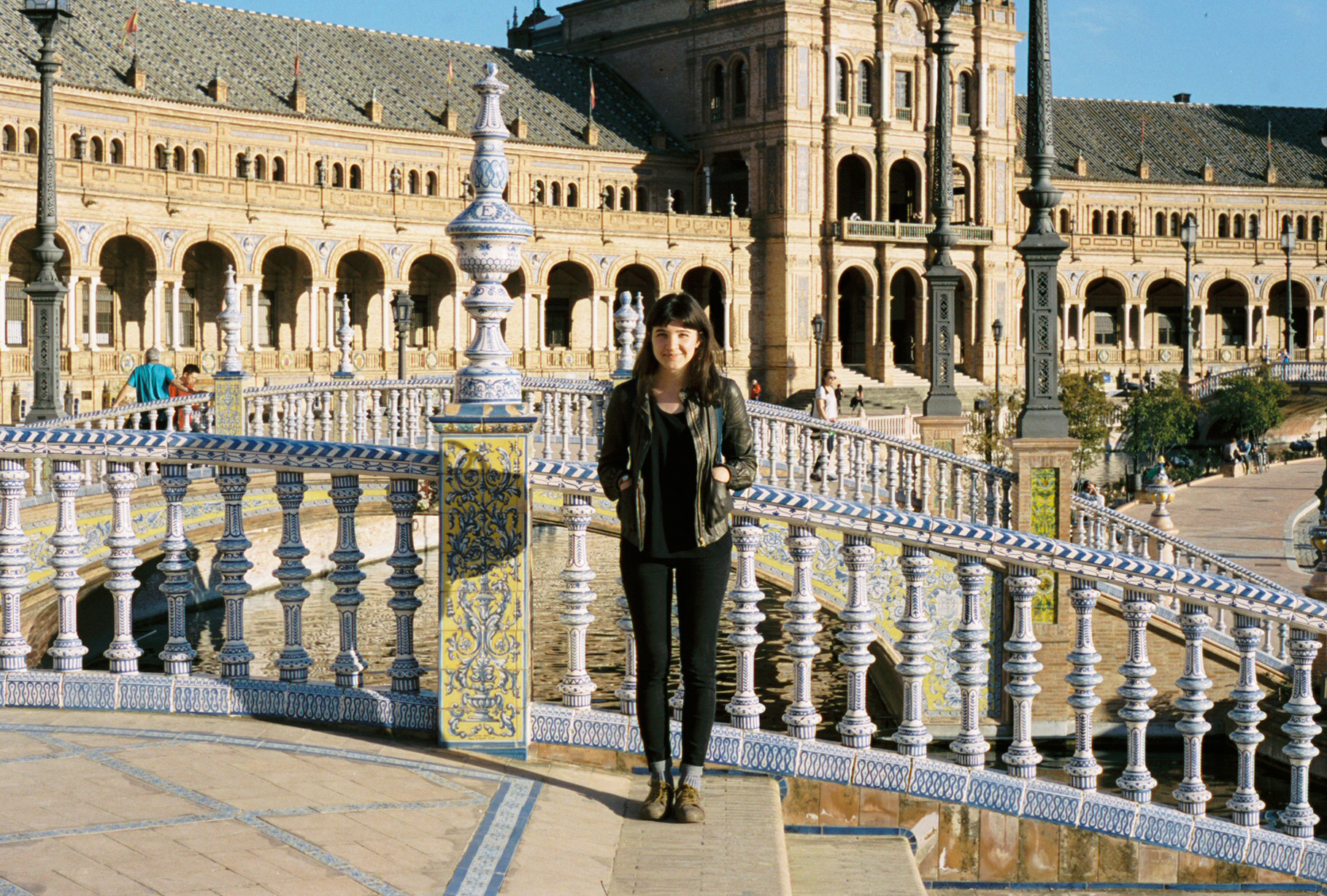 "The program center at CASA was my home base," says Maura Thomas '17, College of Arts and Sciences. "We began our semester there as a group, went on several trips within Andalucía and to Madrid together, and could easily check in with the staff about classes and our life in the homestays. From there, I felt free—and supported—to explore a really beautiful and complex city."
Community placements were another key innovation the team spearheaded to ensure that students are integrated into the life of the city early on. Leonardo Vargas Méndez, director of the Public Service Center at Cornell, and Richard Kiely, with Cornell's Center for Community-Engaged Learning and Research, advised the Seville team in their search for appropriate organizations, helped to establish collaboration agreements, and helped design a monitoring and assessment system that could be applied by everyone involved.
"Beyond intercultural learning, some students recognized that participating in their organization can change their perspectives—not only about Spanish culture but also about the world," says Eva Infante Mora, program director of CASA-Seville. "In most cases, we placed students as listeners rather than experts, and our organizations as receivers of knowledge instead of places subject to charity or study. Participation requires both parties to reciprocate and collaborate, and to bring a sense of empathy to view the world through someone else's eyes."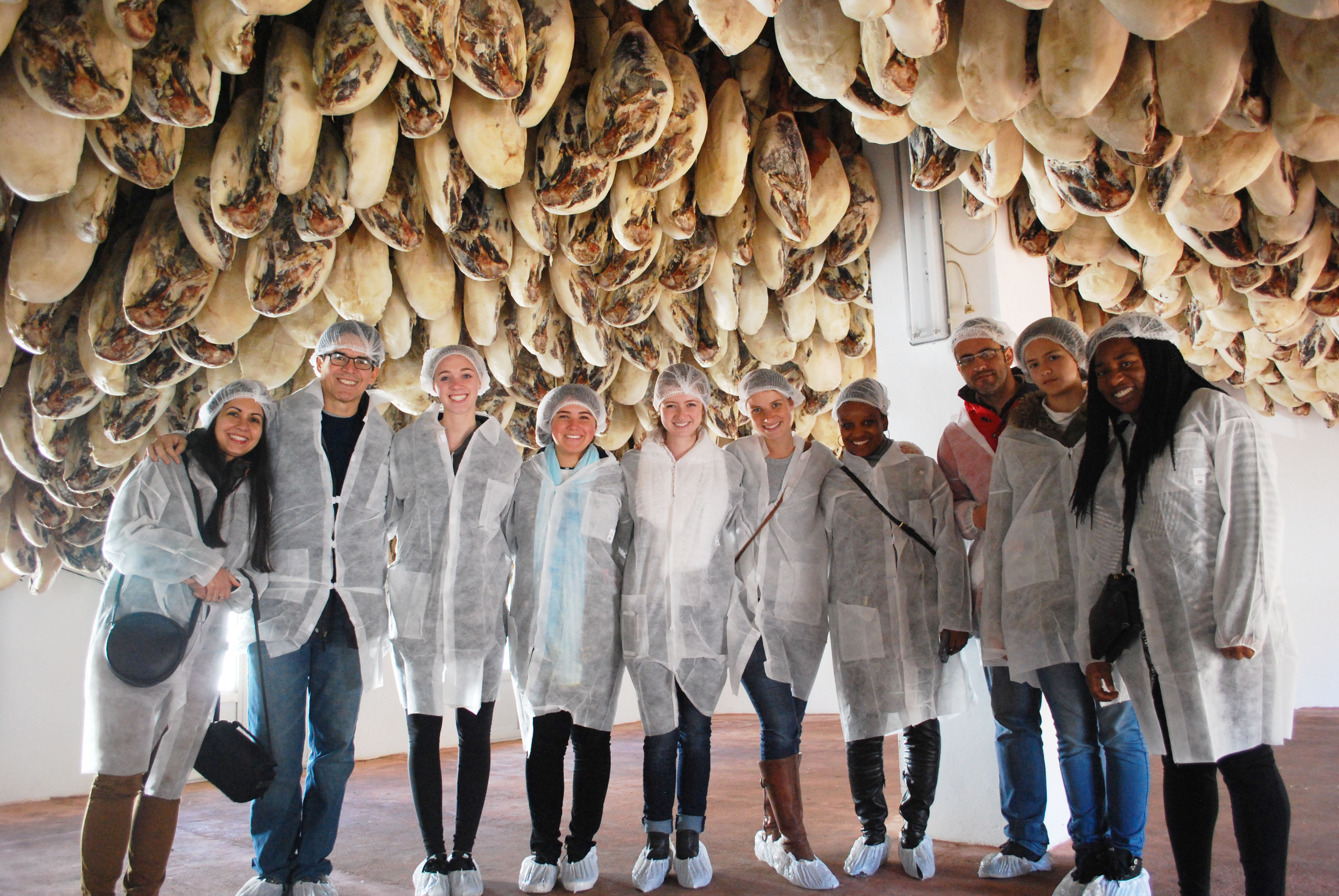 In 2015–2016, students worked in a community radio station creating webcasts on topics of interest to local residents, growing food in community gardens, teaching Spanish to young children with cochlear implants, and volunteering at an organization for the blind. Students were matched based on their skill sets—and student feedback on these active learning experiences has been quite positive.
The team made another significant reform in the program: to more actively engage students with their host families. Each student was asked to interview members of their host family about topics such as gender roles, religious practices, family dynamics, and personal histories. Program staff members met with the families in advance of these interviews to encourage them to be frank about their experiences and not be caught off guard by the students' direct questions.
In their end-of-semester program evaluations, both the students and the families reported a high degree of satisfaction with these interviews. One student comments: "We had several conversations with our host parents about delicate issues, like abortion and the Spanish dictatorship. I was grateful that they felt comfortable speaking frankly with us."
"Meaningful intercultural exchange doesn't just happen on its own," Greenwood says, in reflecting on the program's successful reinvention. "In CASA-Seville, we encourage our students to look beyond stereotypes and approach their study-abroad experience in a different way. Ultimately, we show them ways of unlocking a whole lot more of their own potential for learning."