Who We Are
Wendy Wolford, Vice Provost for International Affairs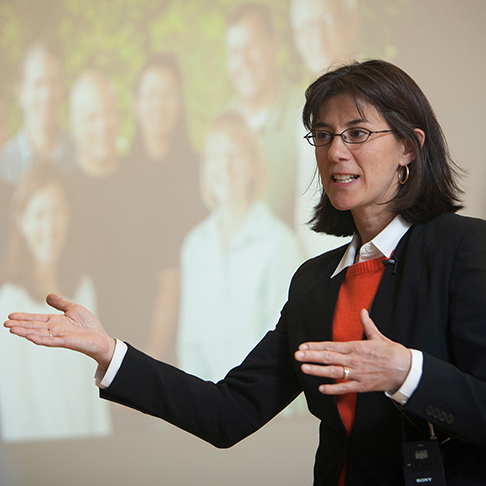 Wolford is Robert A. and Ruth E. Polson Professor of Global Development in the Department of Development Sociology in the College of Agriculture and Life Sciences. Her research includes work on international development, land use and distribution, social mobilization, agrarian societies, and critical ethnography.
As vice provost for international affairs, she focuses on strengthening the university's many global connections and interdisciplinary initiatives.
At Cornell since 2010, Wolford has served as the faculty director for economic development at the David R. Atkinson Center, where she co-led CARE-Cornell and Oxfam-Cornell collaborations. She was co-leader of a three-year theme project on contested global landscapes at Cornell's Institute for the Social Sciences.
Wolford received her bachelor of arts in economics and international development from McGill University (1994) and her PhD (2001) in geography from the University of California, Berkeley. Before joining Cornell, she was a faculty member in geography at the University of North Carolina-Chapel Hill (2001-2010) and a postdoctoral fellow at Yale University (2004-2005). She spent 2016-2017 as a Fulbright scholar in Mozambique and Portugal, and she is currently working on a book on the politics of inequality and rural development in Brazil and Mozambique.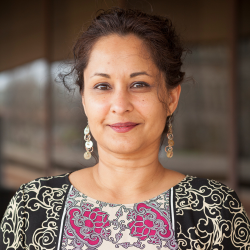 ​
Nishi Dhupa, Associate Vice Provost for International Affairs, and Executive Director of the Mario Einaudi Center for International Studies
As associate vice provost, Dhupa works closely with the vice provost, the Internationalization Council, and the directors of the Einaudi Center and Cornell Abroad, to advance the priorities of Global Cornell. Her work focuses on aligning infrastructure to support the international activities of faculty and students, increasing coordination of internationalization efforts across campus, and improving student access to global experiences by addressing financial and informational barriers.
She is also executive director of the Mario Einaudi Center for International Studies, where she handles administrative oversight for the center and its 10 area- and thematic-studies programs.
Dhupa holds a bachelor of veterinary medicine degree from the University of Nairobi and is a diplomate of the American Colleges of Veterinary Internal Medicine and Veterinary Emergency and Critical Care.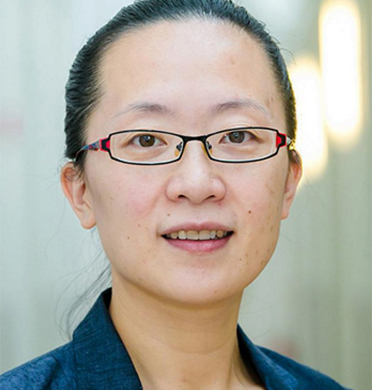 ​
Ying Hua, Director, Cornell China Center
As director of the Cornell China Center, Hua works to further craft and execute the university's China strategy and provide academic and programmatic direction for the new center in Beijing. She chairs the China Center Faculty Steering Committee and works closely with the Cornell China Advisory Board. She also will partner with OVPIA staff and the center's executive director to coordinate and support college- and unit-level activity in the center, and administer research and other grants for China engagement.
Hua is an associate professor and director of undergraduate studies in the Department of Design and Environmental Analysis in the College of Human Ecology. She is a faculty fellow of Cornell's David R. Atkinson Center for a Sustainable Future and the Cornell Institute for Healthy Futures, a core faculty member of the Cornell East Asia Program of the Mario Einaudi Center for International Studies, and co-director of Cornell's International Workplace Studies Program. At Cornell, she is a member of the graduate fields of design and environmental analysis and of real estate. She also is a member of China's Green Building Council. 
Hua holds a PhD in building performance and diagnostics from Carnegie Mellon University and an MEng in building science and technology and a BArch, both from Zhejiang University, China.
Steve Israel, Director, Institute of Politics and Global Affairs
As director of the Institute of Politics and Global Affairs, Israel leads the efforts to provide new opportunities for Cornell faculty and students to interact with national and world leaders and policy analysts on contemporary issues. His expertise helps foster important dialogue, expand the influence of Cornell's scholarship and open new horizons for students interested in global affiars.
Israel served in the U.S. Congress for 16 years, beginning in 2001. Following his retirement from Congress, he served as the inaugural chair of the Global Institute at Long Island University, beginning in January 2017. He is a well-known political commentator and novelist.
As a U.S. representative, Israel focused on national security and foreign policy. He was a member of the Armed Services Committee and the House Appropriations subcommittees on defense and on state and foreign operations. He also served in the House Democratic leadership.
Israel holds a BA (1982) from George Washington University.
---
Staff in the Office of the Vice Provost for International Affairs
Brad Alderman, Web Manager
Chris Cook, Manager of International Travel Health and Safety
Laurie Damiani, Director of International Affairs
Sheri Englund, Associate Director of Communication (Einaudi Center and Office of Global Learning)
Christine Potter, Executive Director of Global Operations
Kristi Shults, Director of International Human Resources
Judith Small, Administrator
Jeri Wall, Director of Communication
Christi Wilcox, Global Operations Administrator
Donna Wilczynski, Executive Staff Assistant