Thomas Pepinsky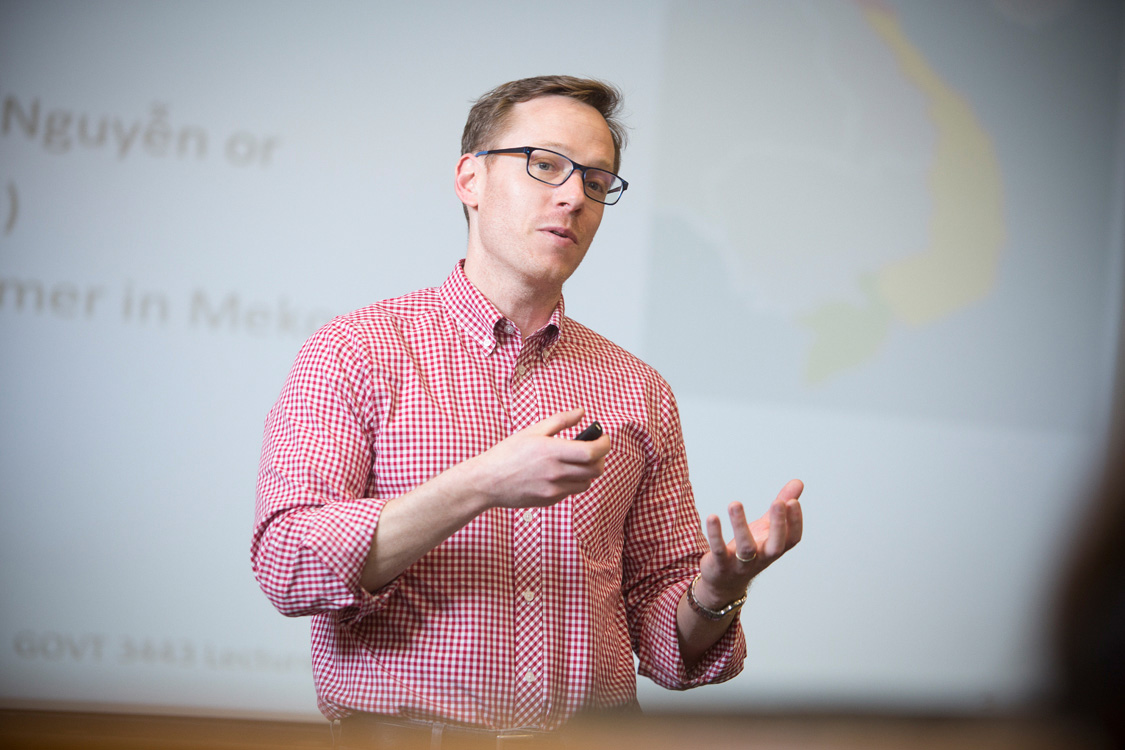 "The role of international studies at Cornell is to help students to become engaged global citizens."
International Faculty Fellow Thomas Pepinsky is an associate professor of government in the College of Arts and Sciences. He studies the links between international politics and domestic politics, especially how international affairs affect the domestic politics of emerging-market economies. He has a particular interest in how global affairs shape the politics of Southeast Asia, a part of the world, he says, that is too often considered marginal or unimportant by Western academic audiences and policymakers.
"Tom plays an important role in the Southeast Asia Program, one of the center's core programs," says Hirokazu Miyazaki, director of the Einaudi Center. "He is also working closely with other faculty and me to build our new digital platform for global collaboration and research dissemination."
Pepinsky joined the Cornell faculty in 2008; he earned a PhD with distinction in political science from Yale University (2007) and a bachelor's degree in linguistics and international relations from Brown University (2001).
"For researchers like me, IFF resources are irreplaceable," says Pepinsky. "The fellowship enables me to explore the kind of basic research that has historically been the cornerstone of international studies at Cornell. It makes the work that I wish to do possible."