Navigate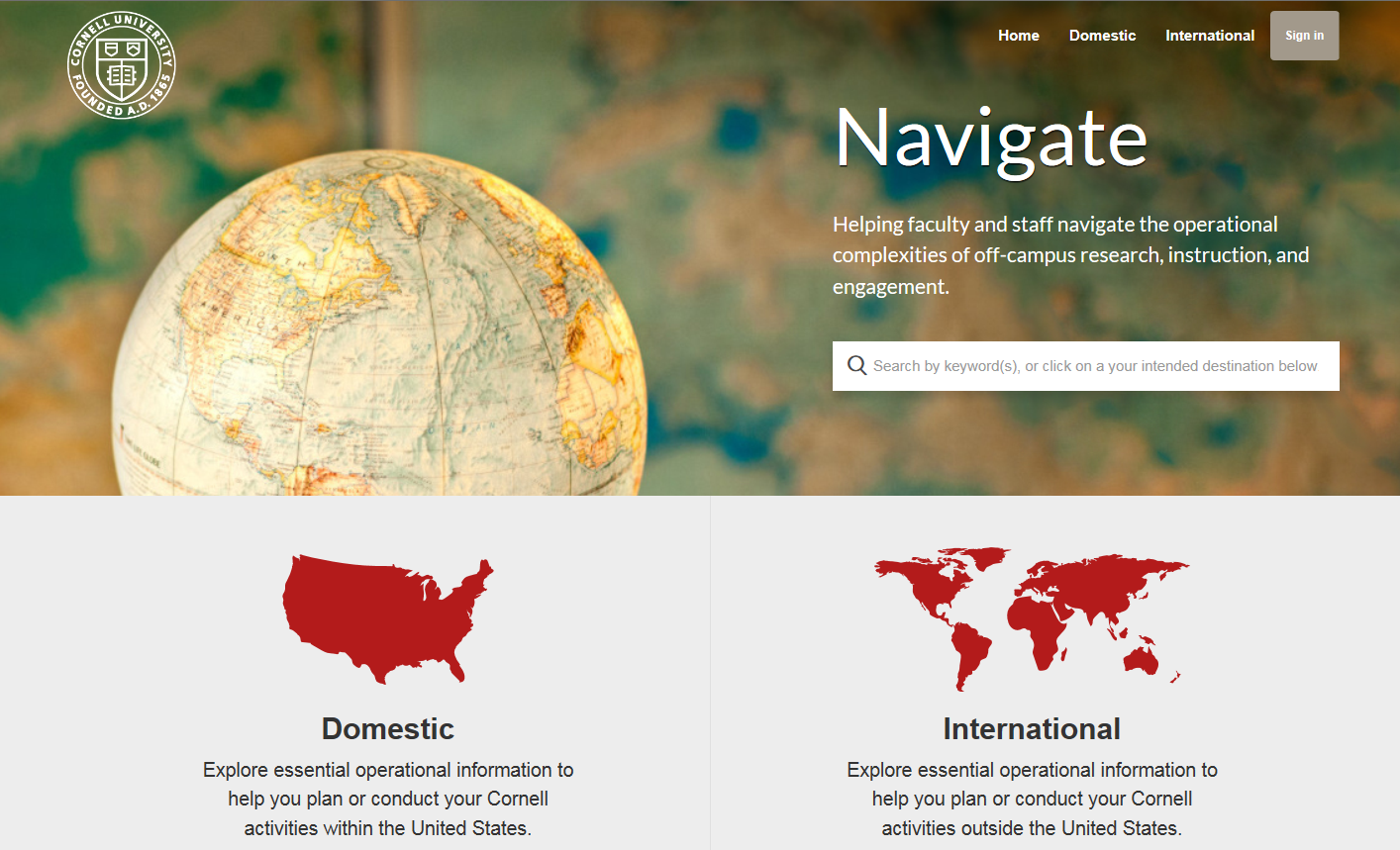 Navigate: Help in Preparing for Off-Campus Work
Navigate is a web resource for Cornell faculty and staff, designed to save time and reduce stress in handling the operational complexities of off-campus work.
The website is intuitive and easy-to-navigate: it's built as a knowledge base, a centralized repository of useful information for planning and preparing off-campus activities—legal, financial, human resources, and more—integrated into one streamlined, easy-access resource.
Please take time to visit and browse the website—and share the link with colleagues. You'll find easy-to-use features:
Clear organization of content for "Domestic" and "International" needs
Keyword search
Once signed-on with your Cornell NetID and password, you can:
—"Follow This Topic" and receive updates via email when topics of interest get updated
—"Ask our Team a Question" for direct replies by one or more support team member
—Access your dashboard to track requests, replies, and engagement on the website
Information that includes:
—Purchasing and payments
—Travel checklists
—Health and travel insurance
—IT and computing
—Transportation tips
—Risk management
—HR and staffing
Content will grow over time and evolve based on user needs and feedback.