Virginia Doellgast: International Fellow
"Public policy and labor unions can make a significant difference for job quality and equity by shaping who participates in decisions about work, and on what terms."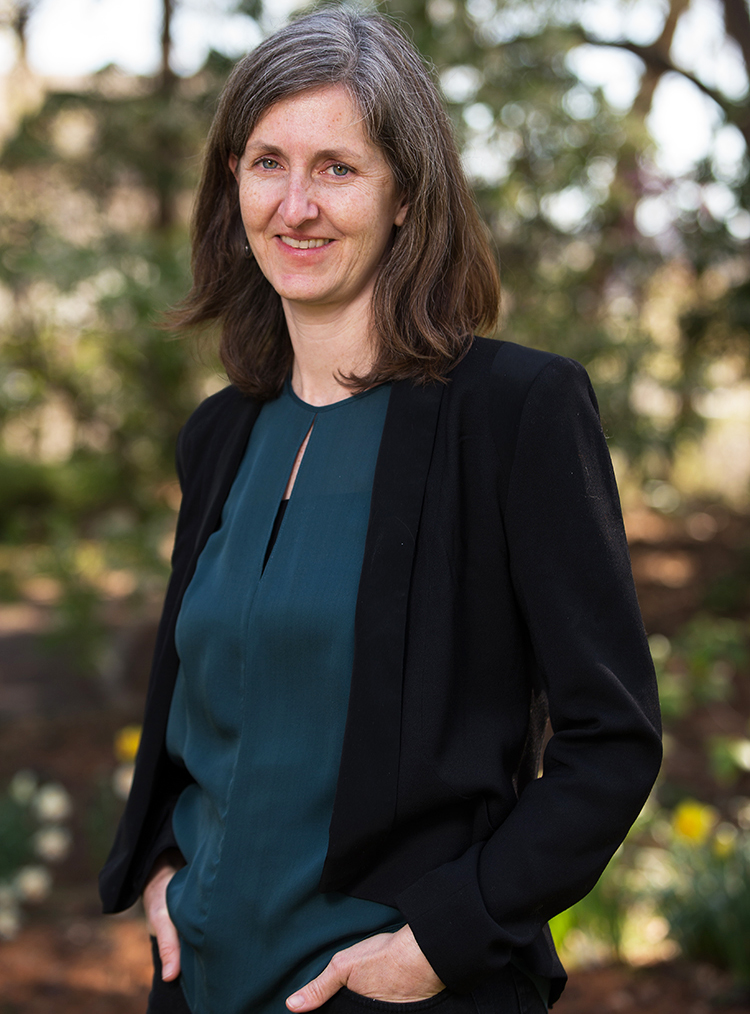 Virginia Doellgast, associate professor of international and comparative labor in Cornell's School of Industrial and Labor Relations and a Global Cornell International Faculty Fellow, looks at labor policies and practices through a comparative lens in order to understand how workers in different settings are managed and why workers in different countries, industries and workplaces have widely varying experiences.
She questions why some workers enjoy good pay and benefits, job security and autonomy to decide how to do their jobs, while others doing the same kinds of jobs do not. She also looks at employer investment in workforce development, as opposed to outsourcing work to subcontractors or temporary agencies, and at how these labor practices feed into broader patterns of inequality in different countries.
To answer these research questions, Doellgast compares different management strategies across similar organizations and industries to assess impacts on workers.
In a recent study, she compared restructuring strategies at major telecommunications firms in 10 countries across Europe and the United States, including Deutsche Telekom, France Telecom and AT&T. The goal of the study was to assess the effects of the various restructuring strategies on worker pay and job quality. Doellgast has shared her findings with a range of stakeholder and policy groups, including the global union UNI-ICTS and the Communications Workers of America.
"I look at how different labor practices affect management decisions and worker outcomes," says Doellgast, "and at how and why these practices are changing today."
Doellgast is currently working on a co-edited book that brings together comparative research from 10 industries across 15 European countries. The project documents union responses to precarious work conditions in Europe. In summer 2016 Doellgast organized a chapter development workshop for this book on Cornell's Ithaca campus, with support from the Cornell Institute for European Studies.
"Going into workplaces with such a wide range of policies and practices has given me numerous examples of how things can be done differently, and sometimes better," says Doellgast.
She cites her experience visiting call centers at Deutsche Telekom in Germany as one example. After surveying multiple stakeholders at call centers across the United States, she found that worker turnover was consistently high. Management at these U.S. firms required workers to follow scripts, making their work repetitive, with little room for individual discretion. Unions in the U.S. settings had limited say in how workers were managed. "Workers were monitored constantly, work time and breaks were tightly controlled, and if workers didn't make their targets and quotas, they could usually be fired," she reports.
In contrast, Deutsche Telekom workers had negotiated agreements with management to ensure that the company invested in workforce development and workers controlled their own schedules and working time. The outcome of these practices, according to Doellgast, was a more committed and responsive workforce, with employees enjoying better working conditions. She explains that the Telekom workers saw themselves as professionals and routinely worked together to improve productivity and customer service.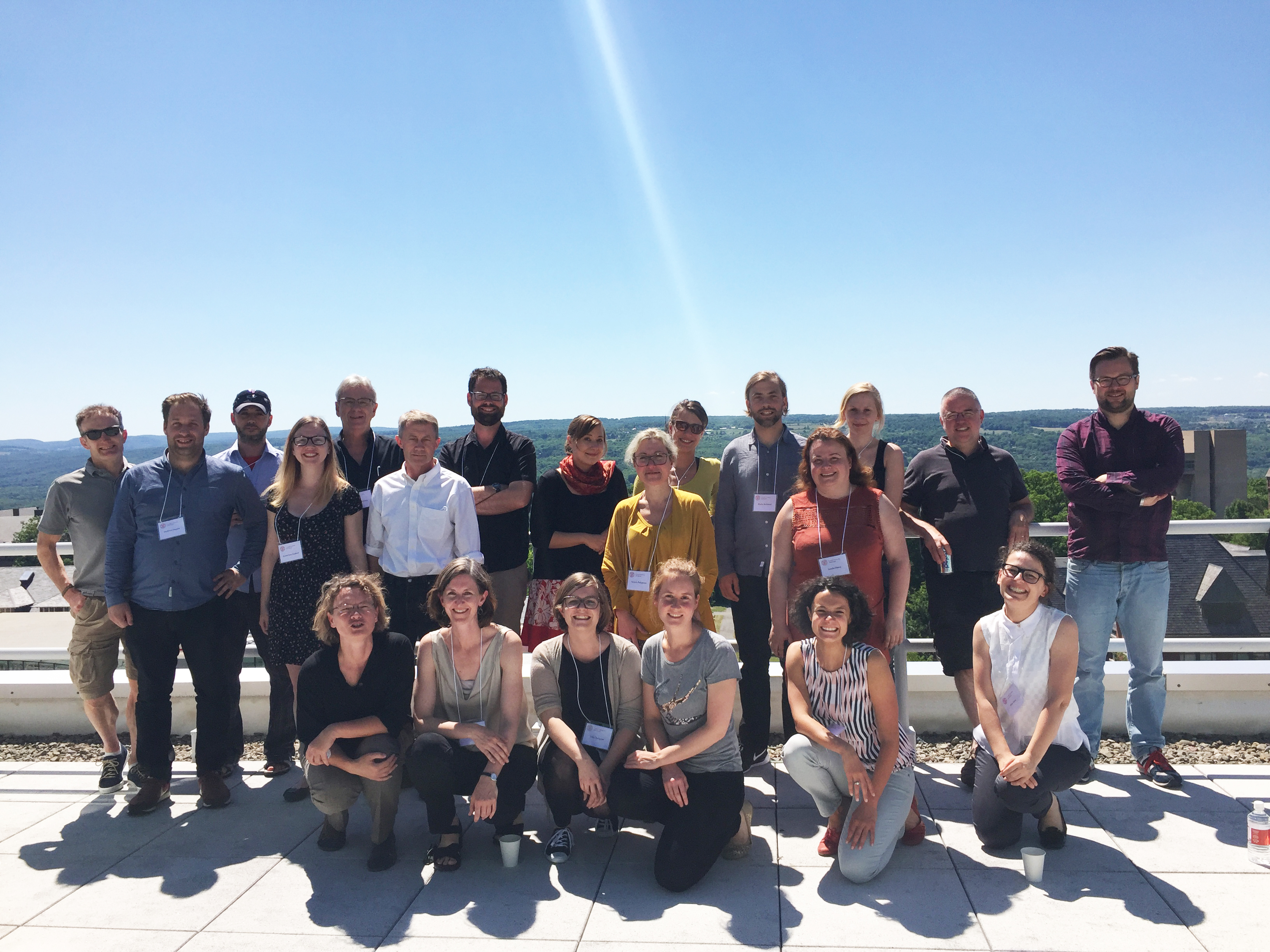 "When I described to Deutsche Telekom's call center workers the way in which a typical U.S. call center is managed, they were shocked: they asked me how it was that their works council could let that happen without a major fight," says Doellgast. "I explained to them that U.S. workers do not have the same rights to participate in management decision-making as they do in Germany."
As an International Faculty Fellow, Doellgast says that she has been warmly welcomed to Cornell by the faculty and staff of the Mario Einaudi Center for International Study. "The Einaudi Center is a valuable meeting place for like-minded scholars engaged in international teaching and research," she says. The center generously supported the workshop she organized at Cornell, she says, and the IFF research funding is helpful in supporting her continued travel for research in Europe.
"International study, particularly rooted in some understanding of history," Doellgast says, "invites critical questioning of the way things are done now and of how we can move toward an economy and society that are both productive and fair."
At Cornell, Doellgast teaches classes on the European Social Model, Workplace Democracy and Employee Involvement, Outsourcing, and the Political Economy of Solidarity. Across these classes, she encourages her students to view labor through a comparative lens and to ask themselves who benefits from established practices in different settings and countries.
"International study should be a critical part of education at all levels and in every institution," she says. "The curriculum should encourage a global perspective, while also giving ample opportunity to develop deeper expertise in the politics, history, and current events in other countries and regions of the world. Cornell has numerous programs that provide these opportunities."
---
Story by Linda Copman, Global Cornell; photography by University Communications/Marketing