Tamar Law '17: Ecosystem Scholar
"Go somewhere you may never be able to go again. Go somewhere that challenges every notion that you hold as normal."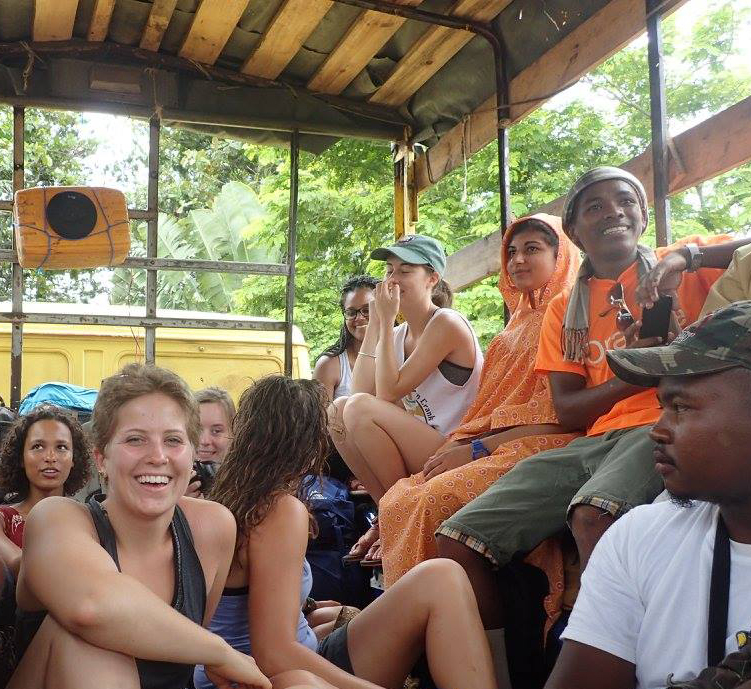 Tamar Law was born and raised in Ithaca, New York, and she knew when she entered Cornell that she wanted to spend at least one semester away from home.
"My parents claim that I chose to go as far away as possible," jokes Law, but she asserts that she had better reasons for choosing to spend spring semester of her junior year in Madagascar. "In truth, I wanted to see firsthand what conservation looked like on the ground, in a post-colonial state."
Growing up, Law had a close family friend from Madagascar, who told enticing stories about the island's incredible biodiversity. "I was tantalized by his descriptions," she recalls, "and intrigued by lemurs."
Law is a College Scholar in the College of Arts and Sciences, double majoring in political ecology, and feminist, gender, and sexuality studies. She received the college's African Study Abroad award, which funded her airfare to and from Madagascar for spring semester 2016.
"My living expenses in Madagascar were considerably lower than in the United States, but getting assistance with my travel expenses was a tremendous relief," Law says.
Law, who is also a Hunter R. Rawlings III Presidential Research Scholar at Cornell, enrolled in the School for International Training Program, Madagascar: Biodiversity and Natural Resource Management. She took 16 credits, taught in French, spanning a breadth of topics including colonial history, ecology, biodiversity management and the Malagasy language.
Outside of her coursework, Law gained valuable cross-cultural communication skills, she says—including a firsthand knowledge of life in the Global South, and a deeper respect for the ability of people to find hope "in situations where hope doesn't seem possible."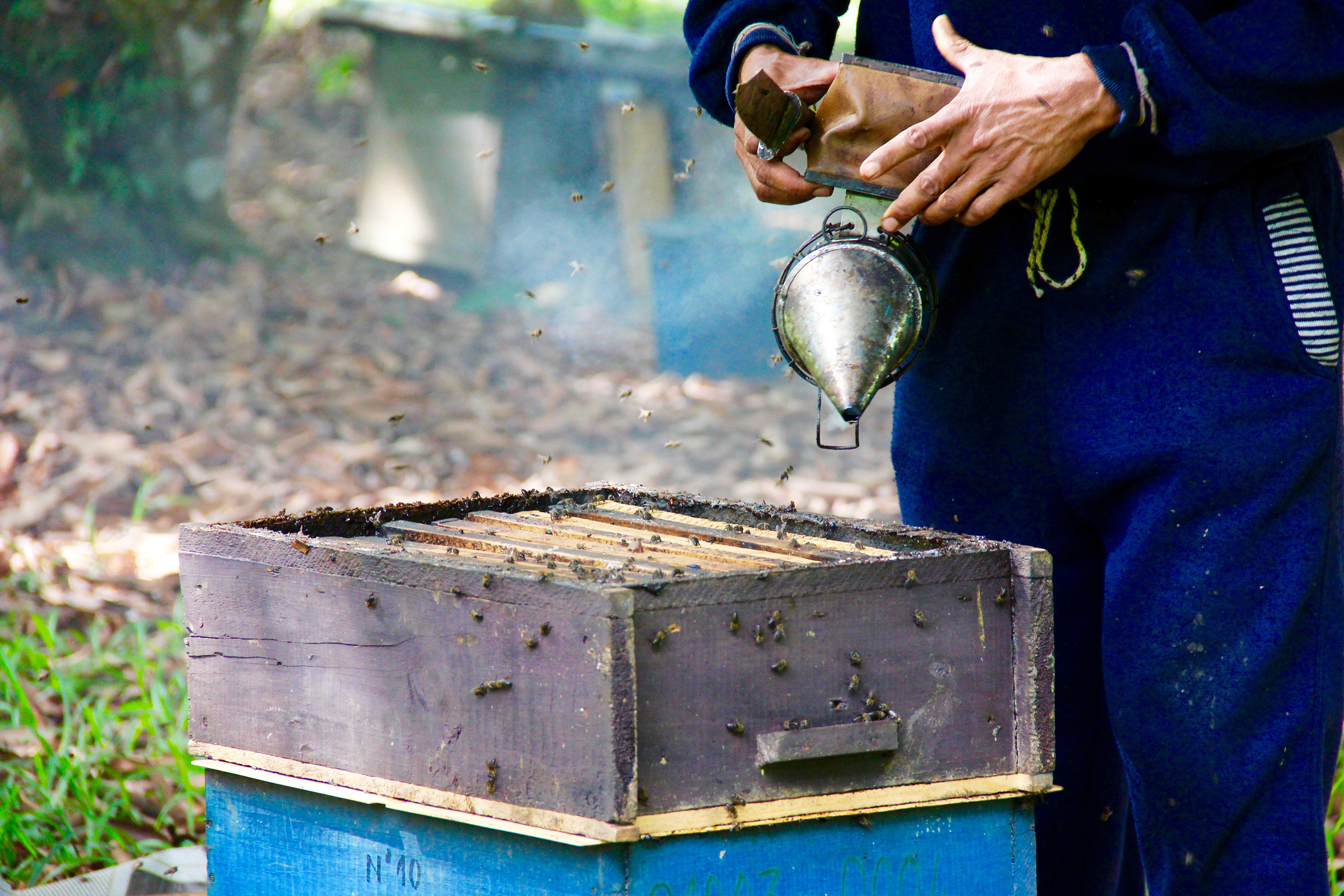 Her academic program culminated in a six-week research project, which she designed and implemented on her own. Law chose to study beekeeping practices on the east coast of the country, within the region of Vatovavy-Fitovinany. Here she investigated local knowledge surrounding the endemic Malagasy honeybee and the threats this species has encountered due to both climate change and the impacts of globalization. At the end of her project, Law had a published research paper, along with three beestings and a new appreciation for the importance of a day of rest.
According to Law, life moves slowly in Madagascar, in comparison to the United States. "In stark contrast to the constant hum and thrum of the ever-ticking clock back home, people in Madagascar spend hours sitting at the table talking, chatting in the morning with coffee and sweetened condensed milk," she recalls. A common phrase in Malagasy, she says, is "mora, mora," meaning "slowly, slowly." This more relaxed approach to life was evident in familial relationships, and Law says she treasured the time she spent talking story with her host family.
"The most valuable insights I gleaned came from living somewhere fundamentally different," explains Law. "Many of these insights were not beautiful: I learned about the painful reality that some face every day, often as a direct result of how we live here in the United States," she says. "I also learned that however dire the situation, hope is resilient, and human kindness and warmth can stretch across great divides."
Her advice: "Go somewhere you may never be able to go again. Go somewhere that challenges every notion that you hold as normal."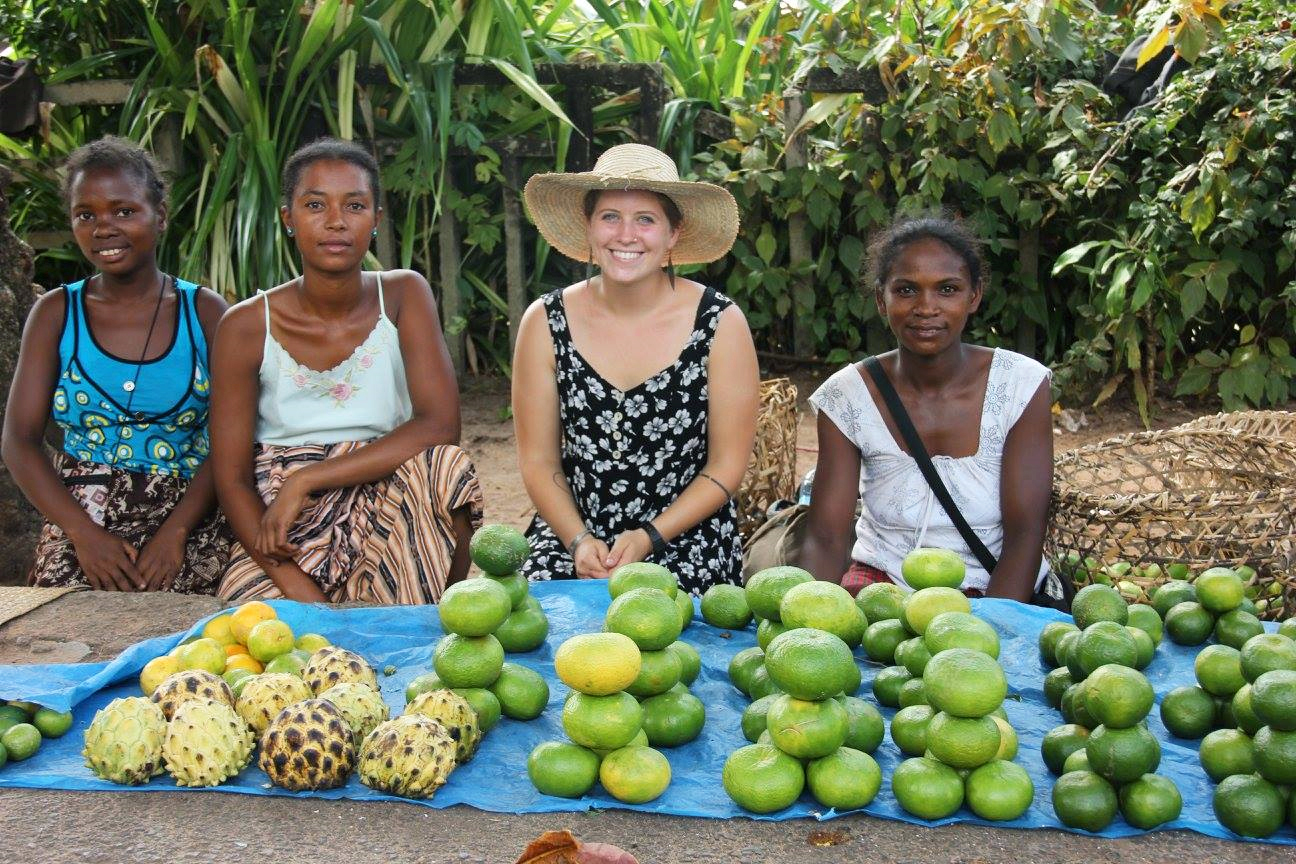 Law says that she always has been fascinated by animal-human interactions. "I was inspired by a course I took at Cornell with Professor Karim-Aly Kassam, International Professor of Environmental and Indigenous Studies in Cornell's College of Agriculture and Life Sciences, entitled Ways of Knowing, which explored biocultural knowledge through indigenous lenses," she says. "This course helped me frame my research project on endemic bees in Madagascar."
"Before studying abroad, I was not sure how my interests could converge into a feasible career option," Law says. "After my research experience, I can clearly see myself working at the intersection of theory, policy and action."
Law hopes to pursue a graduate degree in environmental geography after graduating from Cornell. She hopes one day to engage in participatory action research alongside communities, building their local capacity to respond to climate change. "I am not sure exactly what my career will look like, or where it will take me, but I imagine that my interests will lead me back into an international setting," she says.
---
Story by Linda Copman, Global Cornell; photography courtesy of Tamar Law