Suwan Huang: Visiting Student
"College students are at the age of self-exploration, and seeing the outside world is good for us as we figure out what we really want in life. That is exactly what is happening to me."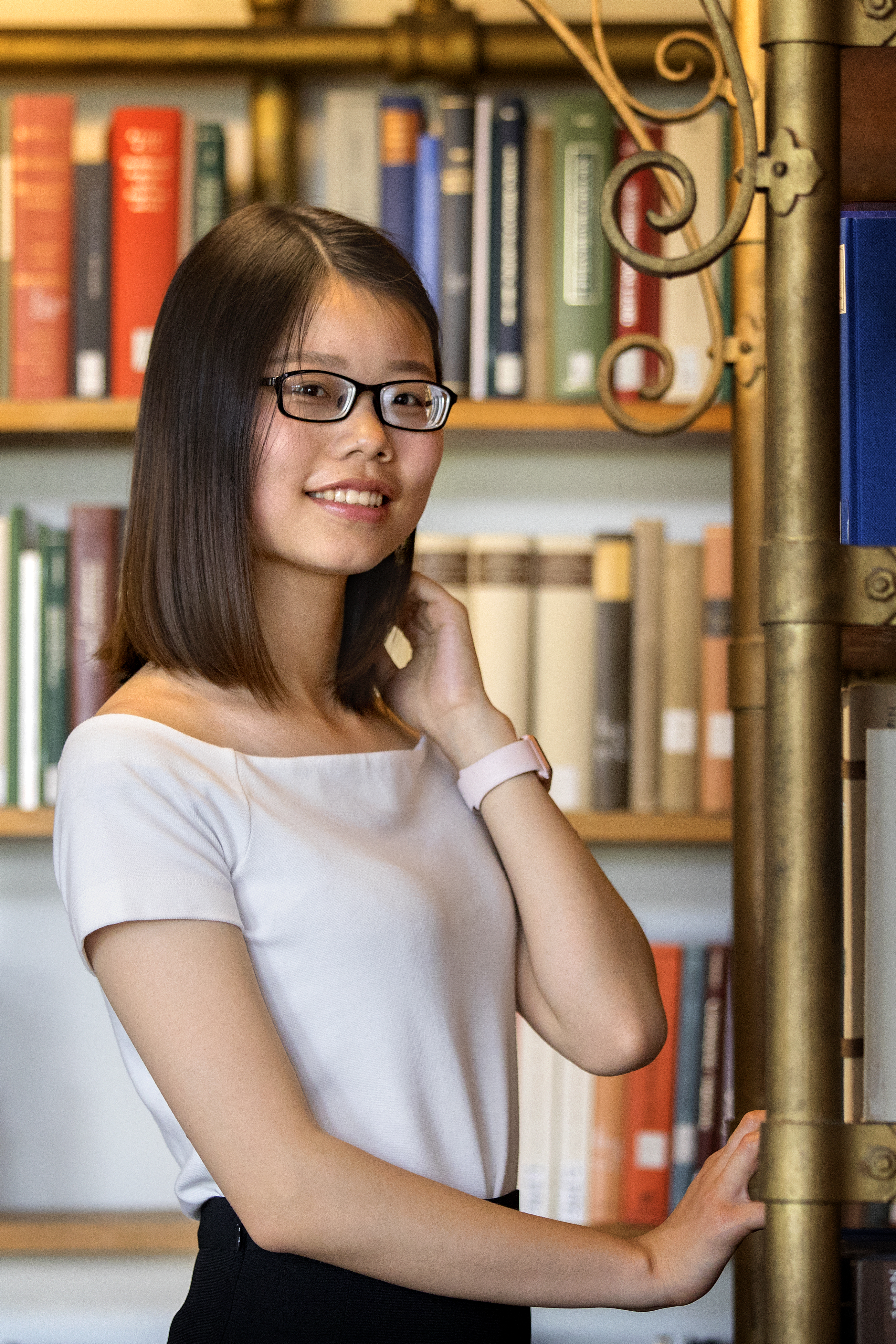 Meet Suwan Huang 
黄苏婉 (Huang Su Wan)
A visiting student from Shandong University, in Jinan, China, Suwan Huang spent the spring of her senior year in a study-abroad semester at Cornell University. She took classes in economics and management in the College of Agriculture and Life Sciences, School of Industrial and Labor Relations, and School of Hotel Administration.
Suwan graduated from Shandong University in June 2017 with a degree in finance. In the fall, she will begin a Peking University Management–National University of Singapore Financial Engineering double master's program.
In this interview, conducted in May 2017 at the end of her semester in Ithaca, Suwan shared her perspectives as an international student at Cornell.
Tell us about your background. Where did you grow up?
I was born in eastern China, in Jiangsu, my mom's home province. When I was one year old, we moved to my dad's hometown in Anhui Province. My last name is my father's family name, Huang, which means "yellow." My first name, Suwan, is unusual. "Su" is short for Jiangsu Province where my mom was born, and "Wan" is short for Anhui Province where my dad was born.
My parents met after medical school, when my father was assigned to work in the hospital in Jiangsu Province, in the same city as my mom. My parents are both doctors who worked full-time for the government hospital, so I spent my first four to five years in my father's parents' house in the countryside. In our province it is common for the husband's parents to help with childcare.
I have a very close relationship with my grandparents. They lived outside the city where my parents worked, in Ma'anshan, and ran a bookstore there. My grandmother taught me to read using the books in the store. I read comic books, fiction, all kinds of books. I could choose any book I wanted. I especially loved comic books, which came mostly from Japan—my favorite was about a futuristic robot that helped humans to solve their problems.
My father's sister has one child, and I spent every summer with her. My cousin Chun (which means "spring") is almost like my sibling. At that time there was a "One Child" policy in China, so my parents, just like Chun's parents, were only allowed to have one child.
Tell us about your college life: in China and at Cornell.
I graduated at the top of my class in high school. In my graduation year, about a dozen Arts students from my high school were admitted into top-level colleges.
College in China is inexpensive compared to the U.S. At Shandong University, my annual tuition is $1,000 U.S. per year, including tuition, books and housing. These costs are comparable at all Chinese universities. I think that most parents are responsible for paying these costs.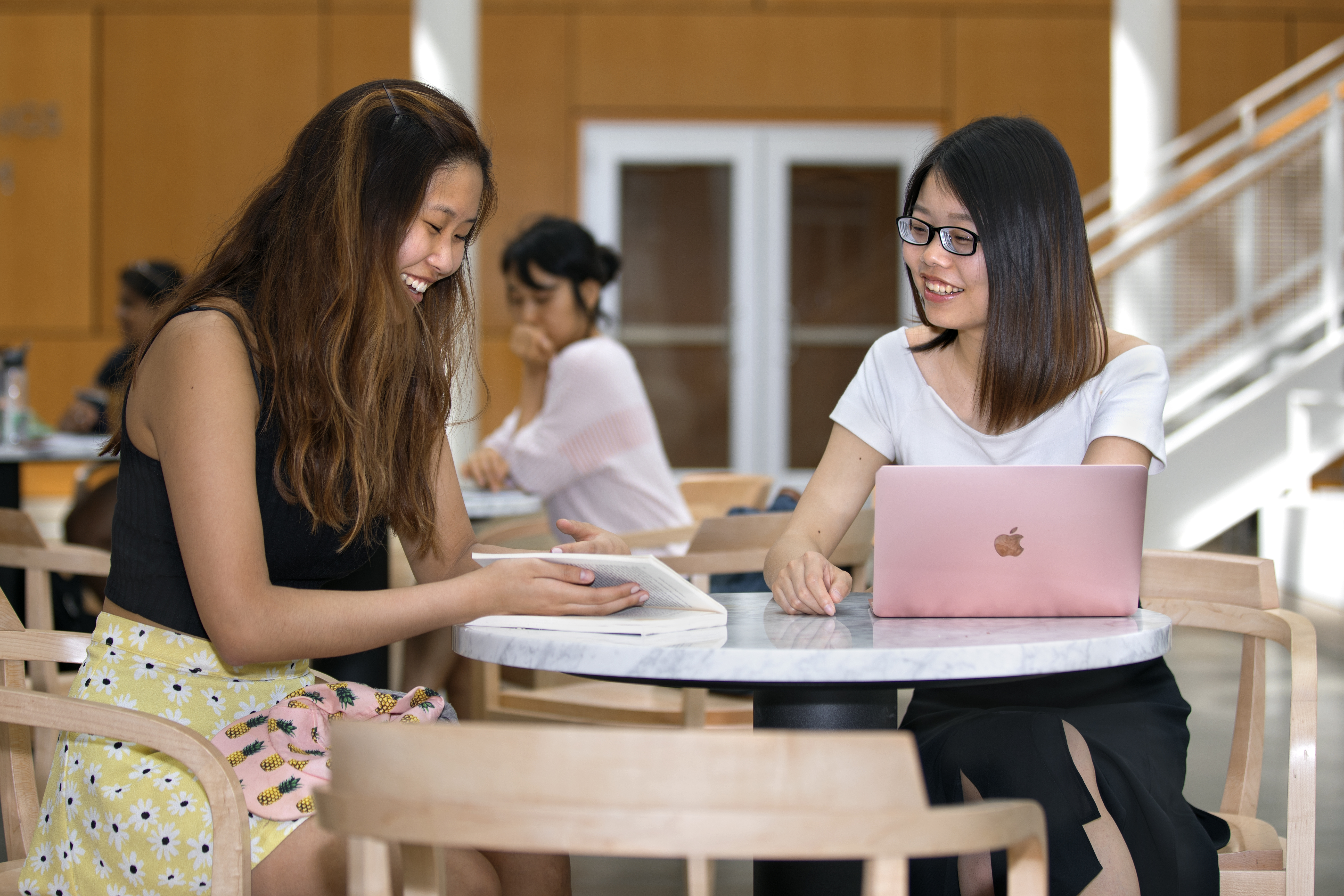 Because of my grades and class ranking, I received a scholarship of $1,000 per year. My parents paid my tuition and gave this money to me. The first year I used my scholarship money to buy my parents a new cell phone, and the second year I bought my grandparents a new iPad. I had a little money left over for fun, too.
I won a national scholarship in my first two years of college; I was one of 49 people in my major to receive this scholarship. In my third year, I received a presidential scholarship, the highest honor awarded at my university. I also served as a team leader at various competitions at the university level, province level and national level. At the national level, I won second prize in a start-up competition for the software my team developed to allow individuals to monitor their lung health at home.
In China, we take more credits than students do in the U.S., around 30 per semester. We take more than 10 courses, each with one or two class meetings per week. This gave me the chance to experience many different fields, which helped me to figure out what I wanted to do in my career—as a result, I changed my major from economics to management.
For most classes at Shandong, there are no mid-terms, just one final exam or final paper. So the semester is not as stressful as it is at Cornell, although the final exams are kind of difficult.
Class ranking at Shandong University consists of two parts: your class grade counts for 90 percent, and your class participation counts for 10 percent.  We are ranked once each year, and almost everything is based on this ranking. For example, we qualify to do student exchanges at other universities based on our ranking.
This year, about a dozen of my classmates went to study abroad at UC Berkeley, two went to the Wharton School at the University of Pennsylvania, 10 went to the University of Wisconsin and four others came with me to Cornell—the first group from Shandong to come here!
Students at Cornell have a lot of homework, presentations, papers and exams. Frequently we are asked to work in teams, and we are expected to translate what we learn into practice right away. This seldom happens in China.
My courses in China were focused more on mastery of knowledge—for our exams. It seems that the U.S. education system doesn't value testing as much as networking and teamwork. For example, more freshmen and sophomore students at Cornell have summer internships than they do at Shandong.
At Cornell, professors have regular office hours. My Cornell professors seem to love to hear feedback from their students, to meet with you, and to solve problems with you. People here are enthusiastic, open and active; students freely ask questions and professors seem to love to answer. In China, students tend to be more humble, silent and not as outgoing.
Why did you decide to come to Cornell?
I applied to Cornell as visiting international student in October 2016. The staff at Cornell's International Students and Scholars Office was very responsive and helpful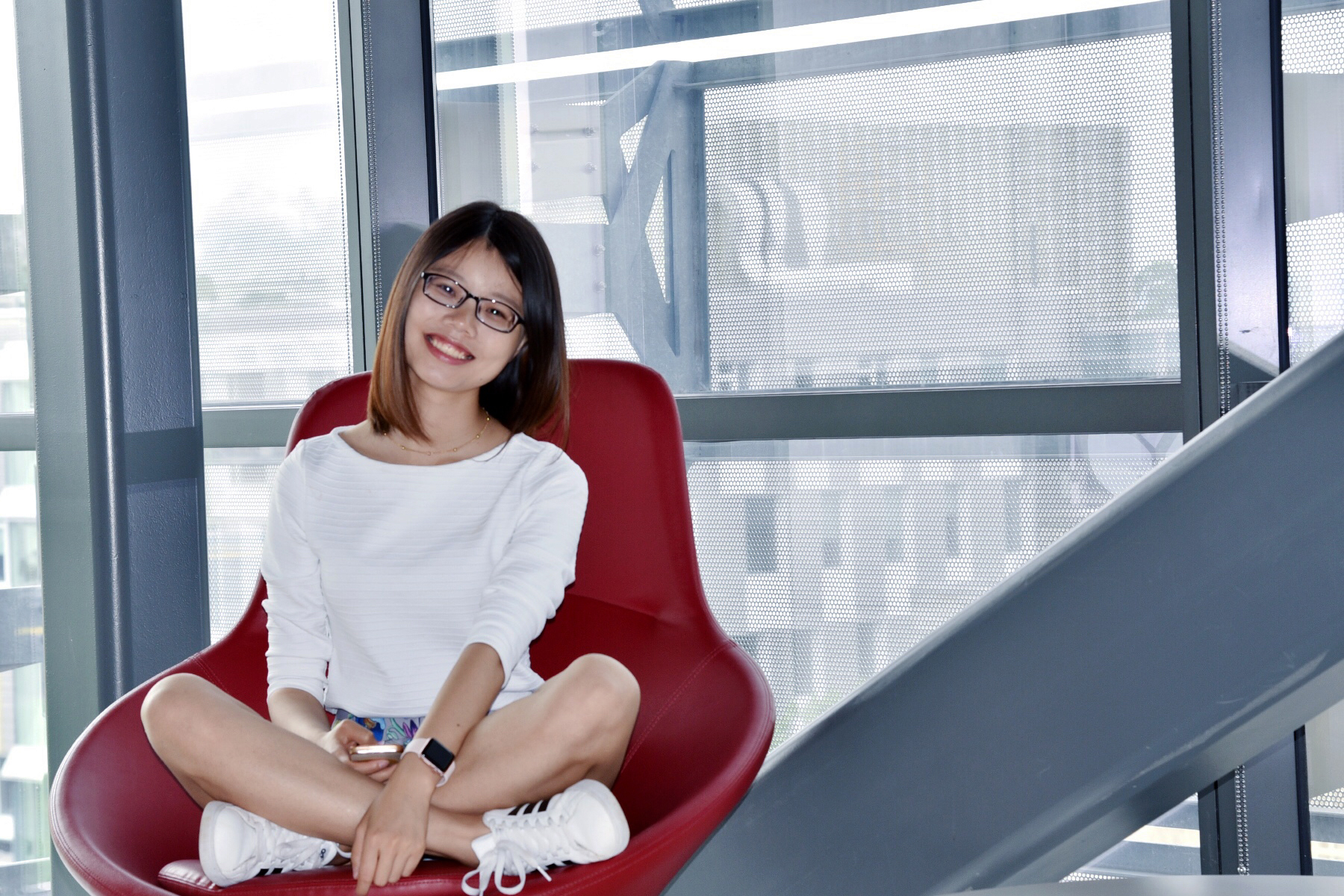 My parents anticipated that I would go abroad for one semester in my senior year, and so they had planned for this expense. In fact, my parents agreed to let me come here the first time I talked to them about it. They are confident that I can handle challenges.
Cornell is very expensive compared to Chinese universities. I wanted to make sure not to waste the money my parents invested in this semester. I wanted them to be proud of me. I set two primary goals for the semester: to have a great transcript, and to improve my English speaking and writing skills. Another goal was to learn more about American culture.
Reflecting on my time here, I can say that I saw a lot of things that have totally changed my world view. I've always thought that we should have the ability to think independently, but I did not fully realize the value and meaning of this before now.
What do you think your parents want most for you?
More than anything, my parents want me to be great—by that I mean that I should get great grades.
When I was a kid in school, they hoped I would be among the top five or top 10 students. They thought that if I worked hard in primary school, then I could get into the best middle school. If I kept working hard, I could get into the best high school and then into the best university, and then I could find the best job.
Here at Cornell, I talk with my parents every day while I walk to and from campus. We talk about the dining houses, about cultural differences, about all the good things in my life. Most of the time our conversations focus on my life here in the U.S. I describe the new things I see and learn, so they can share in these things.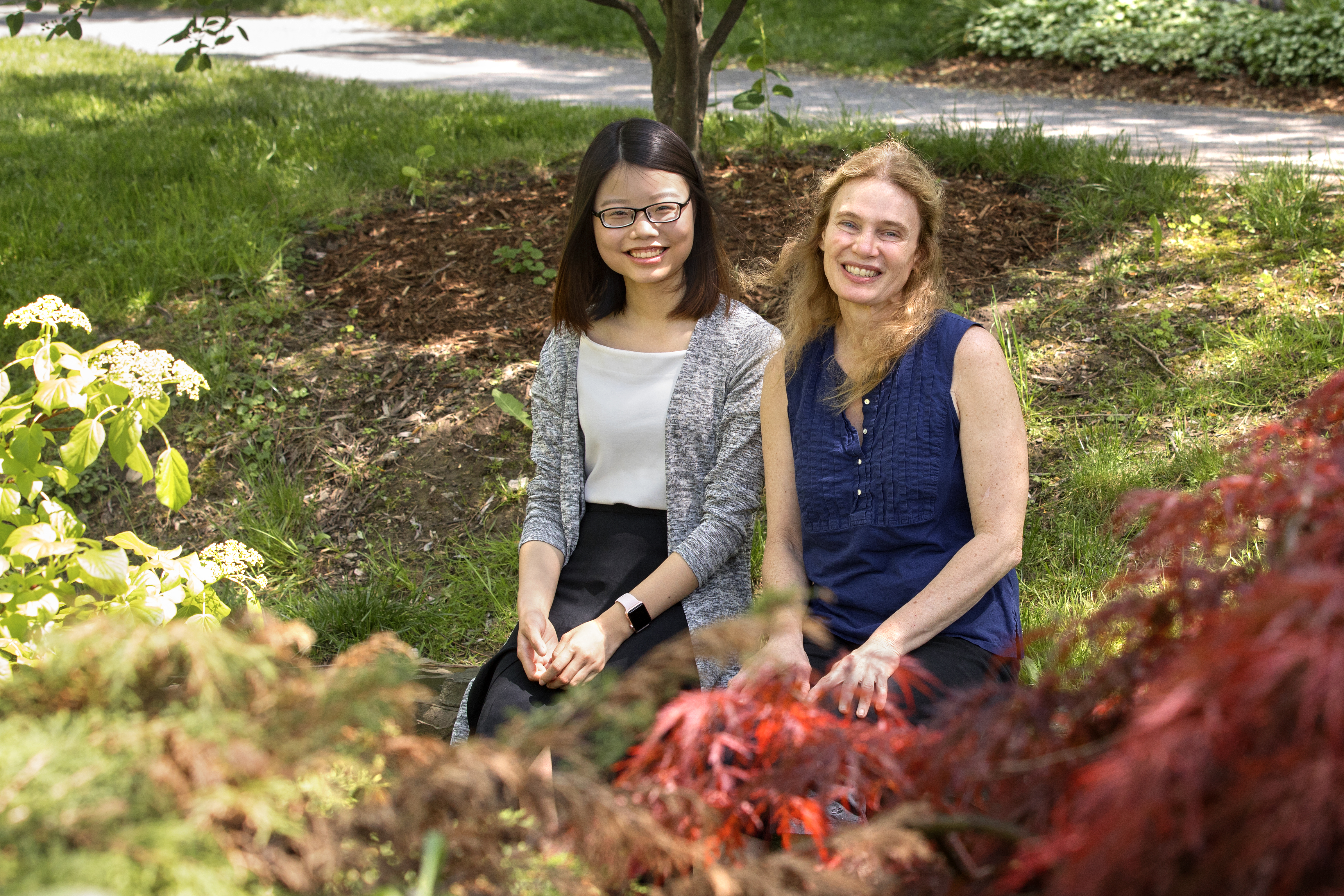 Was it difficult to develop your English skills for success at Cornell? How important is English to your career in China?
This semester at Cornell, I mastered listening and speaking in English.
The first time I went to class, it was very hard for me to understand the whole lecture. By the end of the semester, I could understand 100 percent of lectures and discussions, without much trouble. In the beginning, I used a lot of gestures, but now I can fluently communicate with words.
Confidence is very important. The interview and application speech for my master's program were all in English. My major is economics, and the capital companies I might work for require great English skills. English fluency gives you a great advantage when you interview.
Are opportunities in China the same for women and men?
About half of my college professors in China are women, and about half are men. I think that in college, women are treated fairly and equally to men.
Some professions are viewed as more suitable for men—for example law. Lawyers are often required to take long trips away from home, and so my parents think this would not be a suitable career for me. My parents both agreed that economics would be a good major for me (economics is currently the most popular major in China). I think a lot of my Chinese classmates also had their majors chosen by their parents. I agreed with my dad's recommendation.
Where do you hope to live when you finish school?
I will go to Beijing or Shanghai, China's huge cities on the east coast. The big cities have more opportunities for people in my major.
I have seen many shows on TV about these big cities, and living there is kind of a dream for me. My life will be more stressful, I can't deny that, but it will also be more colorful and have more opportunities. I will learn and experience more in this situation than in the small city where my parents live.
While I am young, I would like to see the outside world. Maybe in 20 years, I will go home to live near my dad and mom.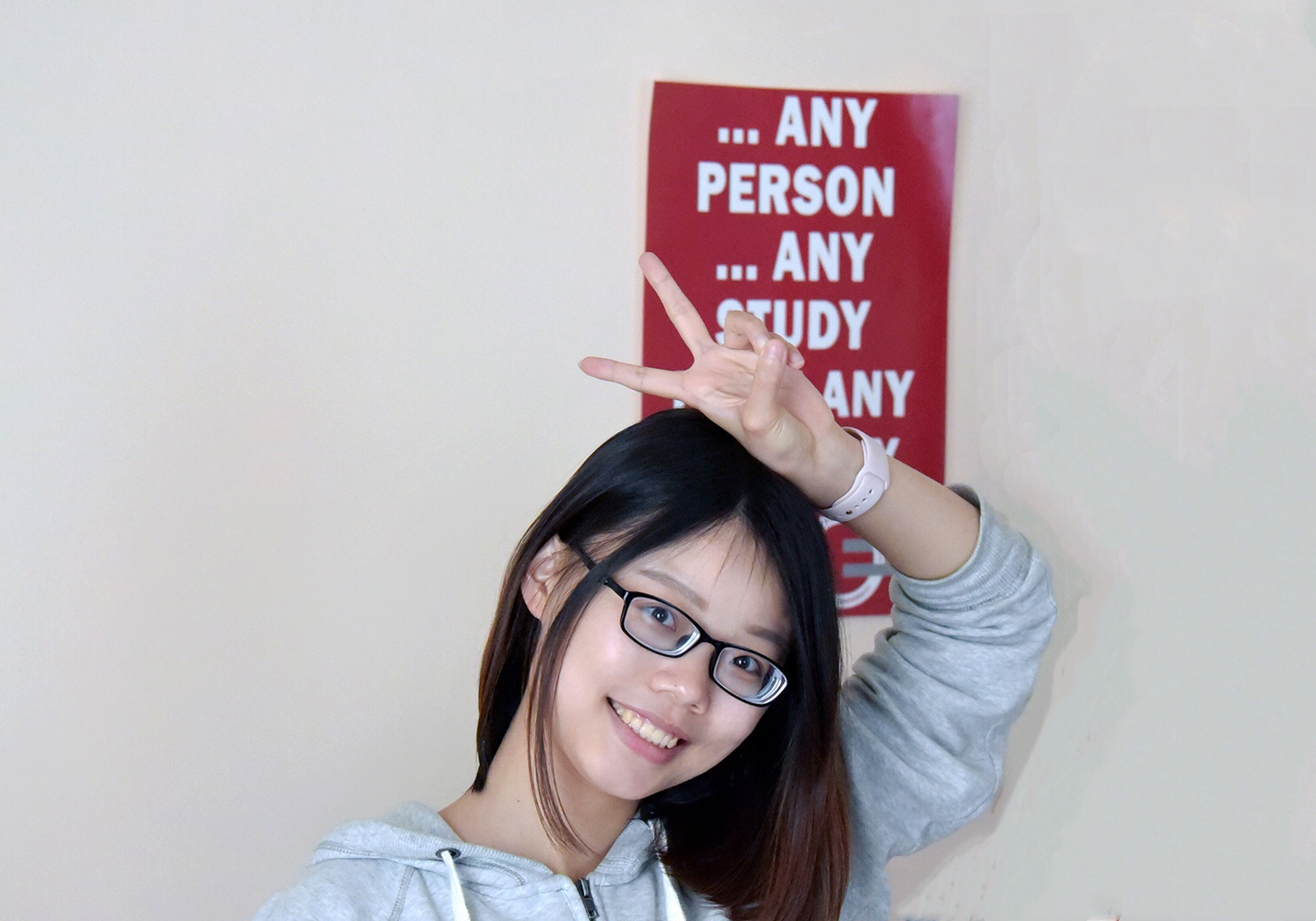 How do you define happiness?
Happiness is a combination of personal satisfaction and the fulfillment of family and work responsibilities. My dad paid for my semester at Cornell so that I would have this chance to better my life. When I received my scholarship in China, I used the money to buy my parents an iPhone. This made me happier than if I bought it for myself. I think that these are good examples of what makes people happy.
When I visited one of my Cornell professors and his family, they talked with me about why they chose their jobs and how they value their time with their family. They chose jobs that are not too stressful, so that they can find a balance between their work and family life.
My professor's wife really impressed me. She told me that her father worked his whole life and earned plenty of money, but he had no time to enjoy life. For them, money is not the most important part of life; they spend a lot of time with their child and they have a lot of fun.
In class one day my professor asked us, "What were the best and worst days of your life?" I couldn't remember specifically, it was kind of fuzzy. A lot of days are average days. He explained that he thinks our task is to make our average days happier. I believe that real happiness consists of this—not great achievements, but the daily acts of making life happy.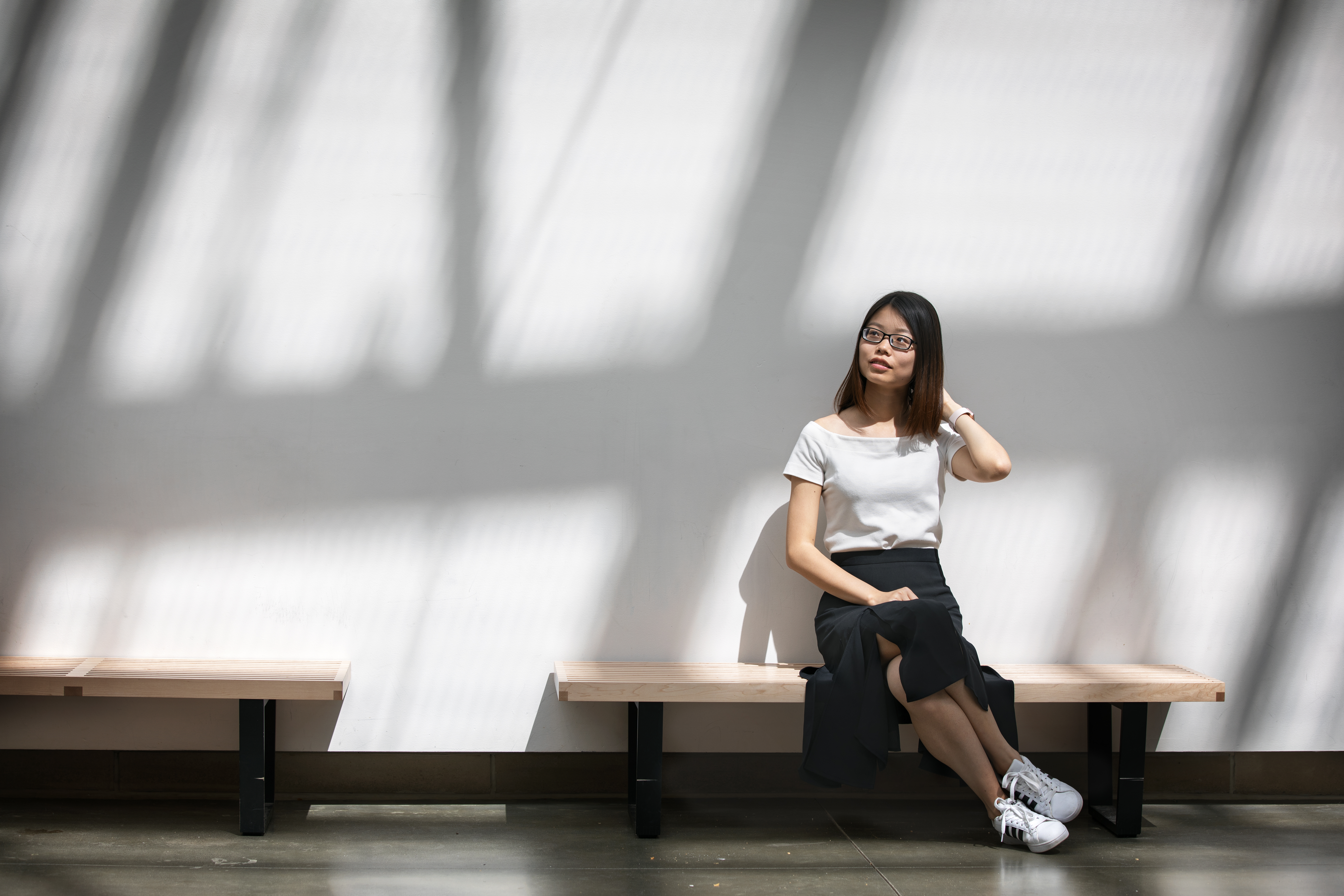 How has the experience of this semester at Cornell changed you?
I recently attended an information session on the Schwarzman Scholars opportunity and decided to apply for acceptance in fall 2018.
I've also applied for an internship in Paris, working for the United Nations Educational, Scientific and Cultural Organization. I just learned that I passed the written exam and will have an interview for an internship that starts later this summer.
---
Interview by Linda Copman, Global Cornell