Ronnie Coffman: Highest Faculty Distinction
Ronnie Coffman has been named the Andrew H. and James S. Tisch Distinguished University Professor at Cornell.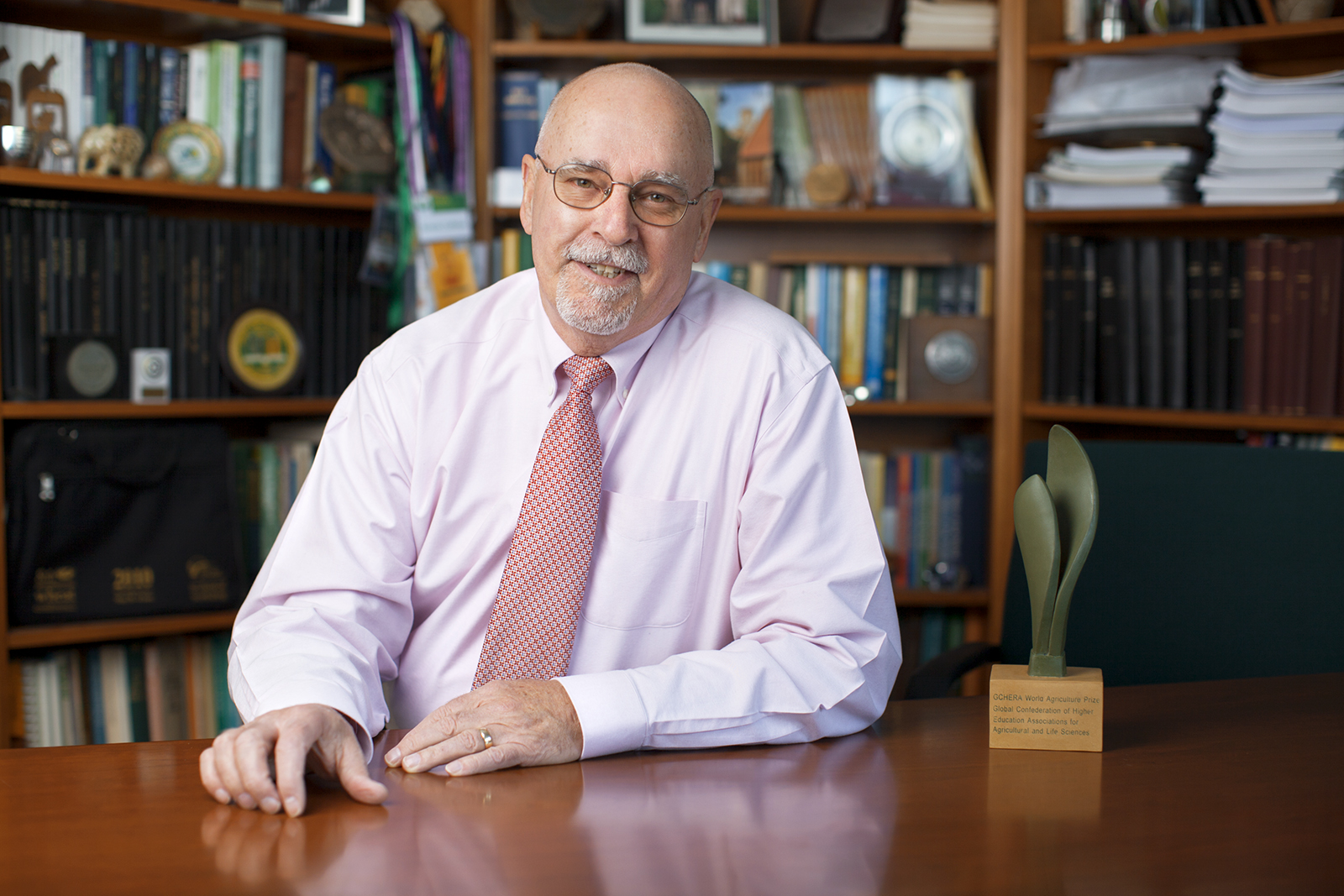 Ronnie Coffman, International Professor of Plant Breeding at Cornell University, Director of International Programs, vice-chair of the Borlaug Global Rust Initiative, and principal investigator for the Delivering Genetic Gain in Wheat project, has been named the Andrew H. & James S. Tisch Distinguished University Professor at Cornell. It is the university's highest distinction awarded to a faculty member.
"This appointment is in recognition of Ronnie Coffman's accomplishments and dedication to advancing international agricultural development and higher education," said Max Pfeffer, senior associate dean in the College of Agriculture and Life Sciences (CALS). "He has been instrumental in developing hundreds of past and future leaders at home and abroad who positively and sustainably improve global food security."
Pfeffer cited Coffman for helping CALS meet the fundamental challenges of development and food security through international teaching, research and outreach programs that involve undergraduates, graduate students, faculty and mid-career professionals in addressing the challenges of feeding a burgeoning population under the constraints of scarcer resources in a changing climate.
"I feel incredibly humbled to be so named," said Coffman. "It puts me in the esteemed company of the likes of Cornell historian Walter LaFeber, who was the first to hold this professorship, as well as evolutionary biologist and historian William Provine, and astronomer Yervant Terzian."
Coffman, who travels more than 150 days and 250,000 miles a year on behalf of international agriculture and rural development, noted, "Some might think I am near retirement but, really, I am just approaching mid-career."
Coffman joined the Cornell faculty in 1981 and has served as the director of IP-CALS since 2001. In 2013, he received the inaugural World Agriculture Prize.
Established in 2002 by Andrew Tisch and his brother James S. Tisch '75, the professorship is awarded to a distinguished faculty member who has had a long association with Cornell. The Tisch family has an extensive history of support for Cornell, funding scholarships and contributing generously to the university's annual fund.