Olivia Hoffmann '17 in Senegal
"I took a risk...However, when I got to Senegal I immediately realized I had made the right choice."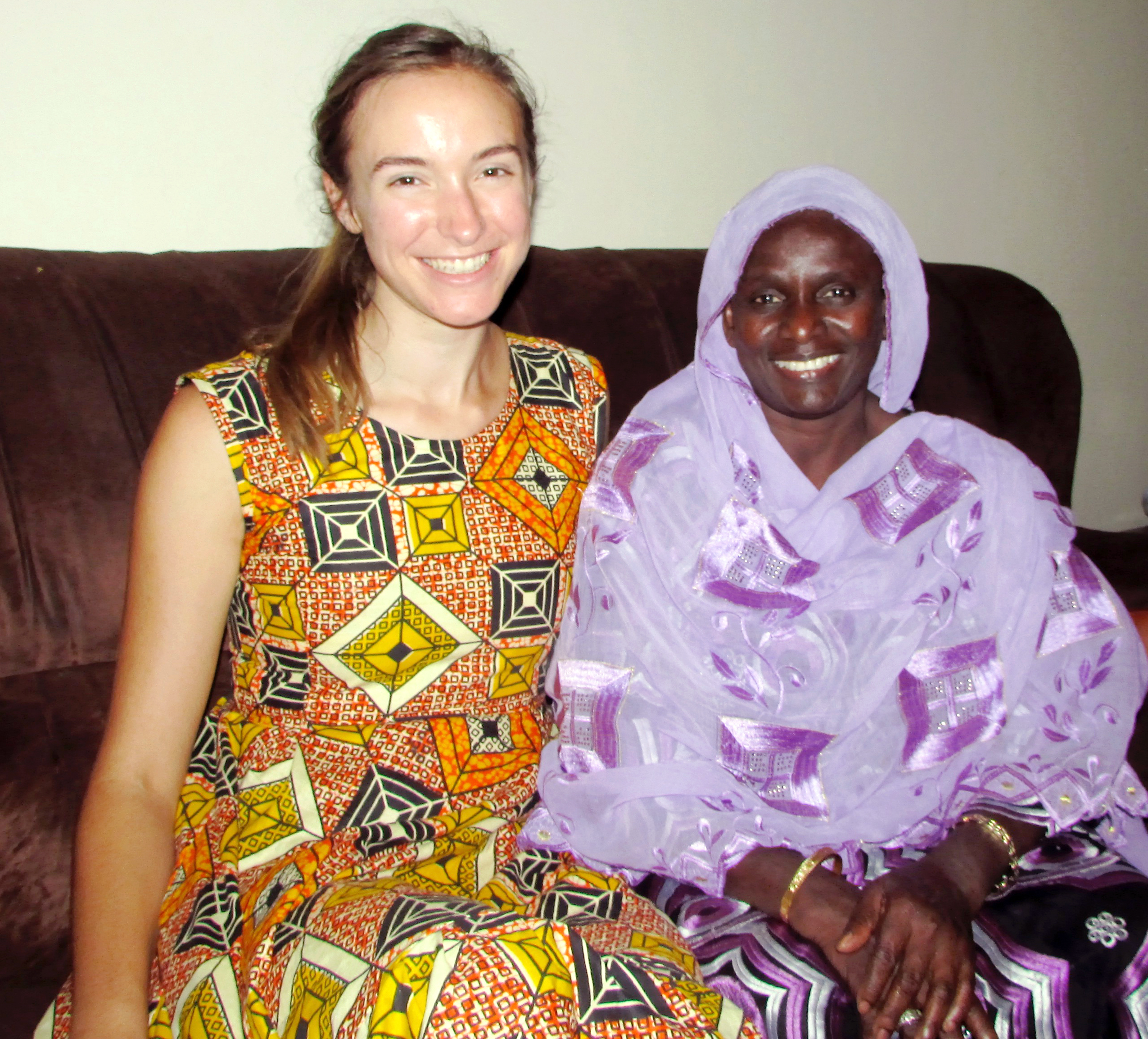 Olivia Hoffmann spent the spring of her junior year studying in Senegal, in francophone West Africa. Through the University of Minnesota's MSID (Minnesota Studies in International Development) program, Olivia spent the first half of the semester taking classes in Senegal's capital, Dakar, and the second half in an internship in a rural region of the country near the city of Thiès.
"I took a risk by studying abroad in Senegal," Hofffman says. "I don't know many people who've been on the African continent, and before I left I was extremely nervous about throwing myself into this completely new environment," she explains. "However, when I got to Senegal I immediately realized I had made the right choice."
Hoffman describes the MSID program staff as supportive, and her host families as "incredible." She says that everyone she met was warm and welcoming—from her host families to the farmers with whom she worked during her internship. The people she encountered embodied the value of teranga, or hospitality, she explains. "Everywhere you go in Senegal you can expect to be met with open arms, shared food, and hospitality," she says.
While in Senegal, Hoffman was immersed in the French language and francophone culture on a daily basis. She also took a class in Wolof, the most commonly spoken ethnic language in Senegal. "This was a unique accompaniment to my abroad experience," she says. "It was an amazing and fulfilling challenge to learn Wolof in conjunction with learning French."
As an International Agriculture and Rural Development major in Cornell's College of Agriculture and Life Sciences, Hoffman is required to complete an internship abroad. In Senegal, she interned with a nongovernmental organization called Agrecol Afrique, where she gained firsthand experience helping local farmers transition from traditional to organic farming practices. Olivia spent some of her time conducting research on Senegalese agriculture and the balance of her days au terrain, in the field accompanying staff on their visits to Agrecol Afrique's partner farms. These farm visits were intended to provide the training and resources necessary to help local subsistence farmers transition to organic farming and market their produce at local markets.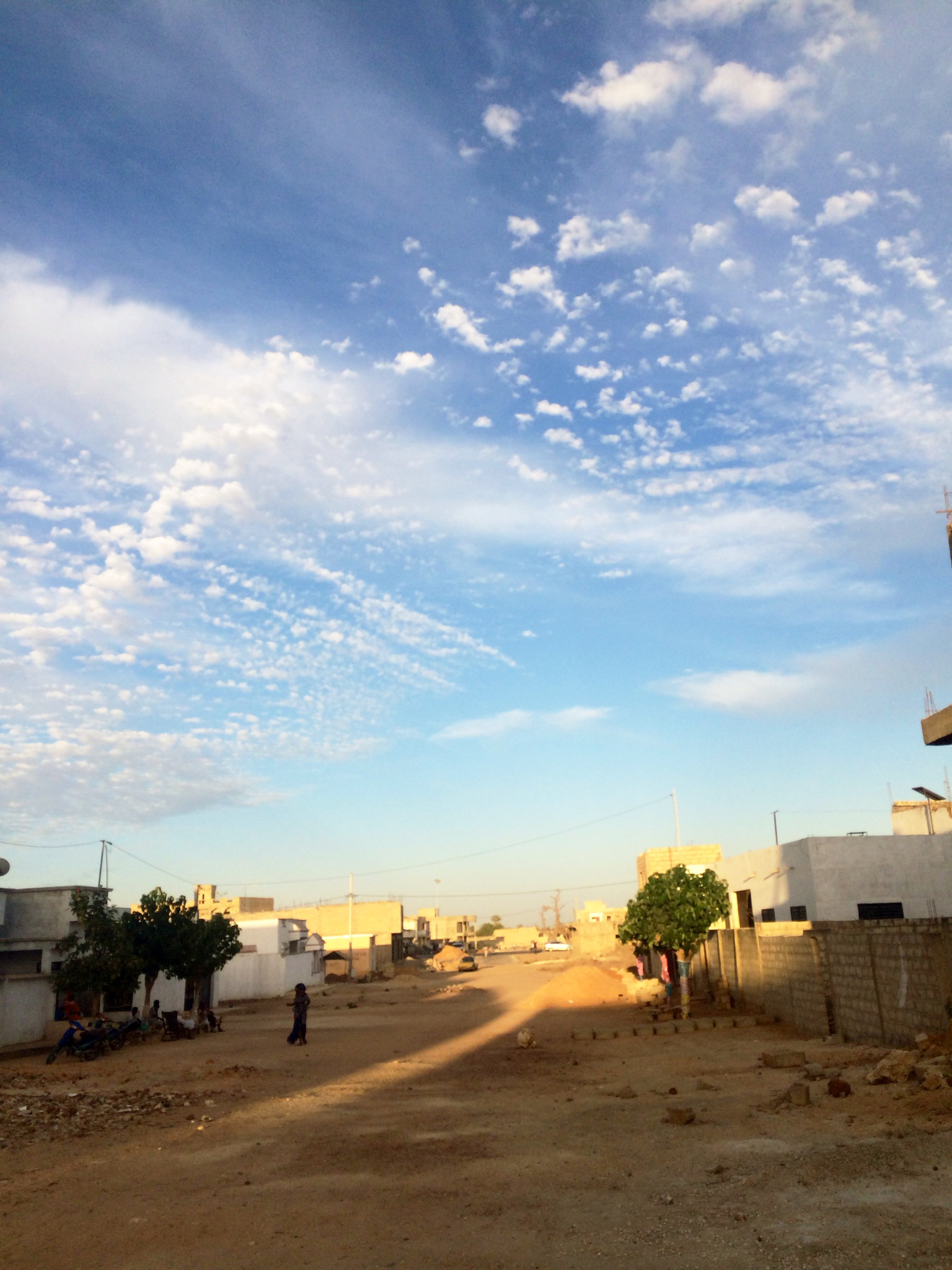 Hoffman reports that, for the most part, farmers responded well to the training and information provided. "I believe the fact that Agrecol Afrique is a Senegalese NGO, and that Agrecol's staff can communicate with farmers in Wolof, really helps," she says. "Since most of Agrecol's staff have lived in Senegal their whole lives, there did not seem to be any outsider power dynamic between the Senegalese farmers and Agrecol staff."
For her internship, Hoffman moved about an hour east from Dakar to the city of Thiès. She describes this time apart from the American friends with whom she'd taken classes in Dakar as the most challenging part of her study abroad experience. "For six weeks I was the only American, English-speaking person I knew. This resulted in a certain degree of loneliness, but, ultimately, I experienced a great deal of personal and professional growth."
During her internship Hoffman was able to conduct preliminary research for her senior honors thesis. She interviewed women farmers to learn how their farms have changed since partnering with Agrecol. The women reported that their agricultural yields have improved, alleviating former food insecurity, and that their partnerships have helped them to gain access to local markets, increasing their income and enabling them to spend more money on healthcare and their children's schooling.
"In general, the women farmers seemed very grateful to Agrecol for having helped them make the transition to organic farming," she says. "In the long term, I feel that their partnerships with Agrecol Afrique have greatly benefitted these farmers."
Hoffman reports that, since studying abroad, she feels more invested in her major and her concentration in economics and development.
"I returned to Cornell this fall with a refreshed mindset," she says, "and I feel more involved in my classes than ever because of the invaluable experiences I had in Senegal."
The most profound takeaway from her experience, Hoffman says, is a clearer recognition of the interconnectedness of the world.
"Living in America, it's easy to think that the world revolves around us," she says. "It surprised me to see how informed about global politics my Senegalese family and friends were. When I asked them about this, they told me that they felt it was their responsibility to be informed about the world in which they're living."
"I now have so much love for the Senegalese country and people," Hoffman says. "If I could give students who are considering studying or working abroad a piece of advice, I would say this: take risks."
---
Story by Linda Copman, Global Cornell