Molly McNairy: International Faculty Fellow
"When I was in college, I worked in the favelas of Brazil and witnessed how simple access to primary healthcare could change lives."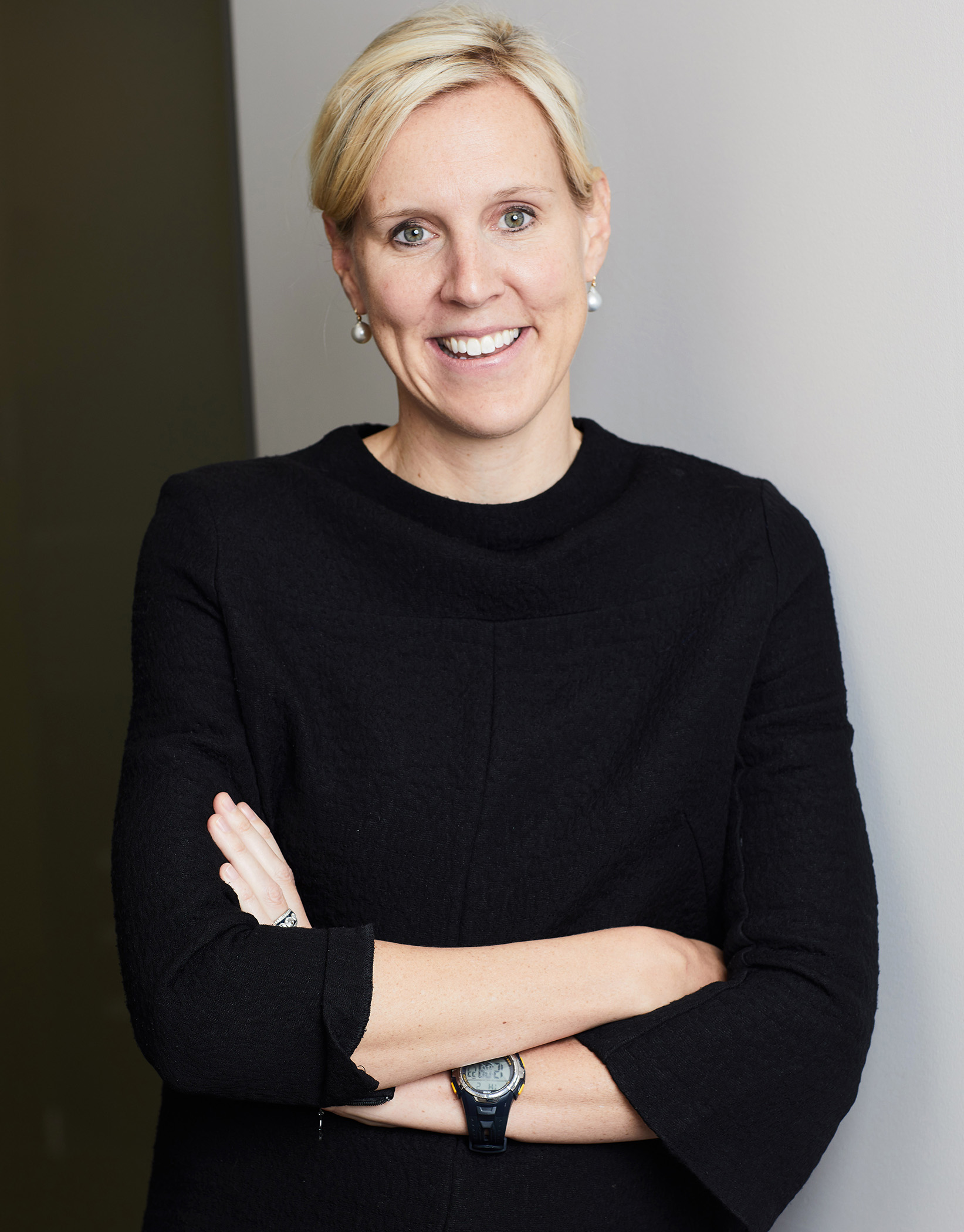 Margaret (Molly) McNairy, MD is a clinician-scientist trained in internal medicine. She is an assistant professor of medicine and the Bonnie Johnson Sacerdote Clinical Scholar in Women's Health at Weill Cornell Medicine. Her research focus is on improving the delivery of HIV care in resource-poor settings around the globe. Her work aims to reduce HIV-related mortality and decrease HIV transmission among vulnerable populations.
"Only half of persons living with HIV ever enroll in care," McNairy says, "and among those who do enroll, only two thirds remain in care one year after enrollment."  
During the past decade McNairy has worked in multiple countries in sub-Saharan Africa, where she has collaborated with various national governments to provide and expand HIV care and treatment to vulnerable populations.
"Through this work," she says, "we identified a critical gap in current models of HIV care. Non-enrollment in or withdrawal from care means that about half of patients are not receiving life-saving medications." As a result, these patients experience declining health and death, and they continue to transmit the virus to others, including their children and partners.
In effort to address this problem, McNairy began to look for novel models of HIV care that could improve patients' ability to engage in care, take their medications, and lead healthy lives.
"The models of care I study include interventions that target the reasons patients fail to participate in care across the entire continuum—starting from HIV testing, to enrolling in an HIV clinic, to starting antiretroviral mediations, to adhering to the medications over time," explains McNairy. These specific interventions are designed in collaboration with clinicians and patients in the field, in order to address the barriers patients face in obtaining or continuing with care.
One example of McNairy's research is the Link4Health study, funded by the National Institutes of Health and the Bill & Melinda Gates Foundation. This study evaluated both structural and behavioral interventions to improve the linkages between HIV testing and care, as well as retention in care, among adults in Swaziland.
"We found that by providing point-of-care laboratory tests, prompt treatment, mobile-phone appointment reminders, and financial incentives, patients had a 50 percent improvement in both linkage to care and retention one year after HIV diagnosis," McNairy reports.
With her colleagues McNairy also designed an intervention called "community cohort-care" in Haiti, funded by the MAC AIDS Fund. This initiative aims to improve outcomes among HIV-infected adolescents, who have the highest prevalence of HIV and poorest health outcomes in Haiti. Through the program, HIV-infected adolescents receive all of their HIV care in a community center with a cohort of five to eight of their peers, rather than individually in a clinical setting.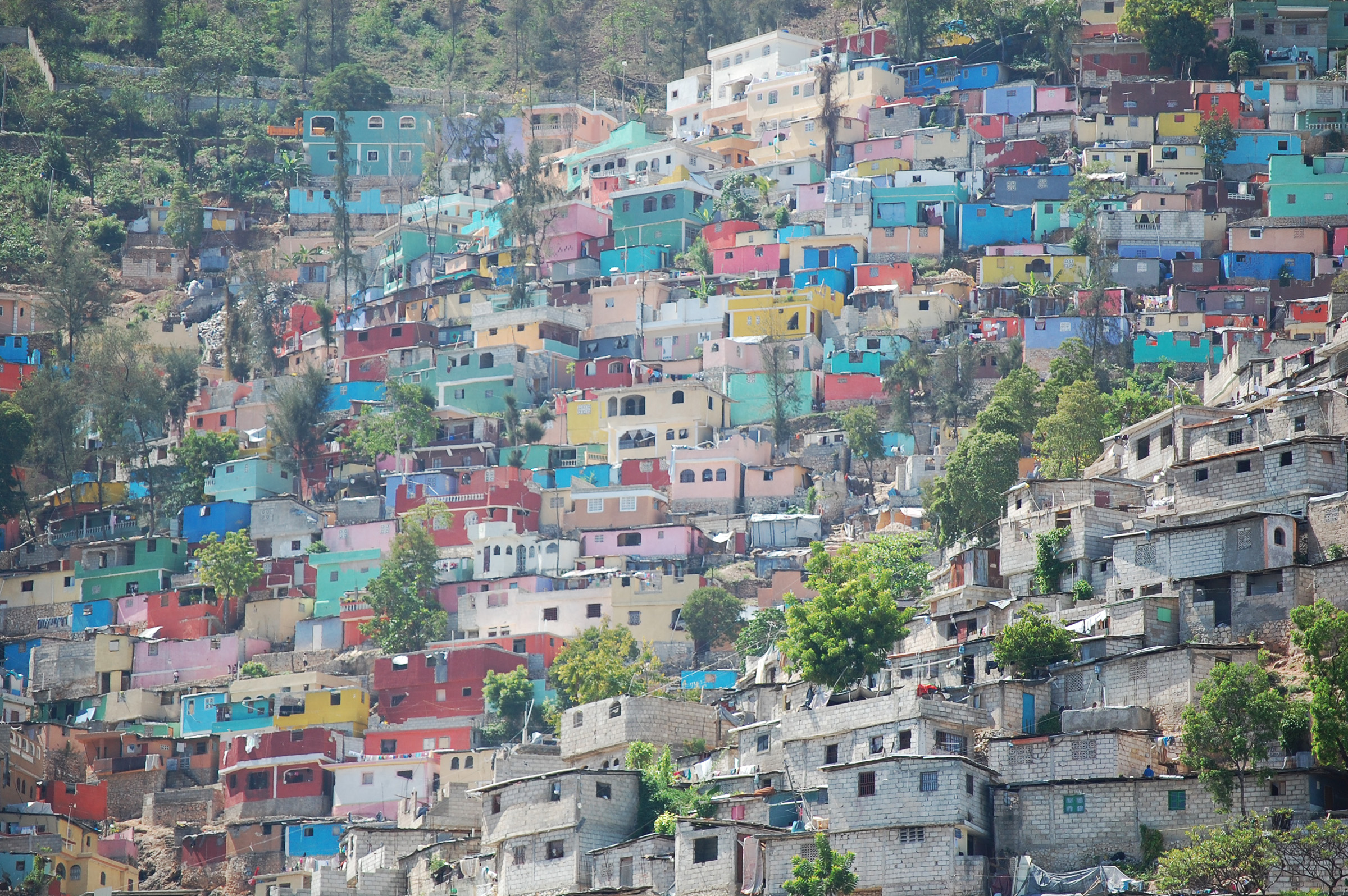 "The community cohort model of care," McNairy explains, "normalizes HIV care by providing care in a group with other teens, decreases the stigma associated with attending a specialized HIV clinic, and provides social support for teens."
A key focus of McNairy's work in Haiti is providing HIV testing among high-risk adolescents living in the slum communities adjacent to the GHESKIO-Cornell clinic in Port-au-Prince. GHESKIO—established in 1982 through a collaboration with Dr. Jean Pape (professor at Weill Cornell Medicine) and Dr. Warren Johnson (professor and director of the Center for Global Health at Weill Cornell Medicine)—was the first institution in the world dedicated to the fight against HIV/AIDS. Cornell students regularly intern at the clinic in a variety of capacities.
"At GHESKIO we provide testing for HIV, other sexually transmitted infections, and pregnancy," says McNairy, "and we provide infected patients with ongoing care." 
McNairy also co-directs Cornell's Global Health Research Fellowship, a three-year post-residency training program for internists interested in researching chronic diseases, such as HIV, and public health in resource-poor settings.
The International Faculty Fellowship has been invaluable, McNairy says. The fellowship program has enabled her to take advanced statistical methods classes and helped to support her research in Haiti.
"The International Faculty Fellowship also provides a bridge to connect medical faculty working in global health with undergraduate and graduate students of other disciplines on Cornell's Ithaca campus," says McNairy. "Many students have reached out to me to become involved with projects in Haiti based on this relationship."
"College is the first time in many students' lives when they can do a deep dive into an international experience—be it study abroad, an internship, or taking classes focused on international issues," McNairy says. "When I was in college, I worked in the favelas of Brazil and witnessed how simple access to primary health care could change lives. After these formative experiences, my consciousness changed and I chose to dedicate my career to global health."
---
Story by Linda Copman, Global Cornell