Kelsey Sklar '17: Maté Fan
"Having participated in research since high school, I was thrilled to be able to use my qualitative research skills abroad."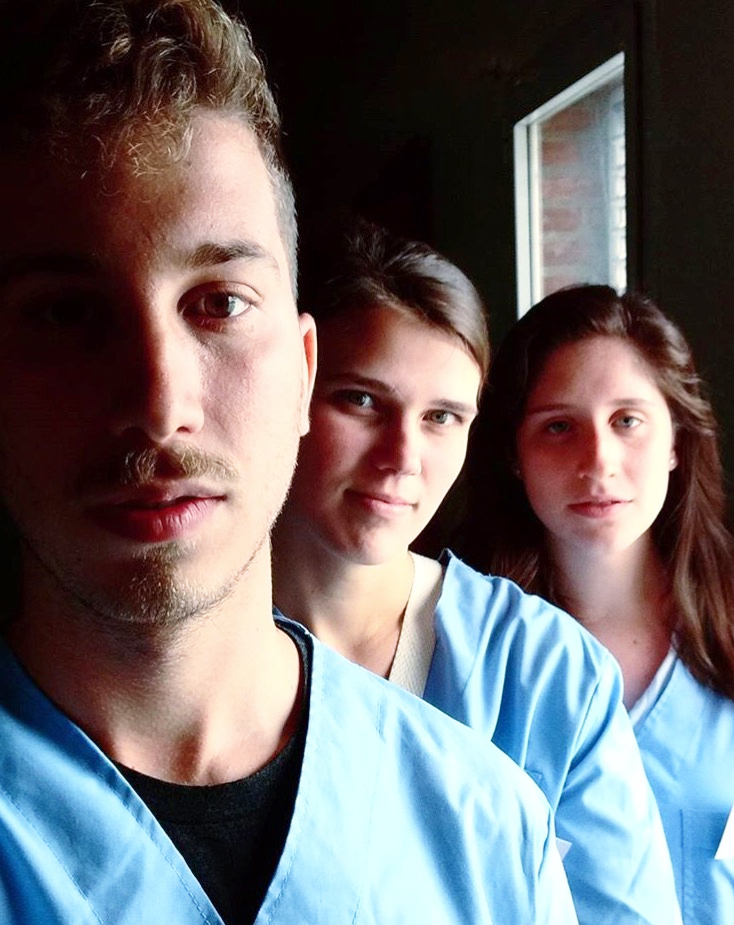 Kelsey Sklar spent spring 2016 in Argentina, participating in the Public Health in Urban Environments program through the School for International Training. With a focus on experiential learning, this program offers public health coursework, educational excursions around the country, and an independent research project. Sklar's experience was completely immersive; she lived in a homestay with a host mom who did not speak any English and all of her classes and research were conducted in Spanish.
"By the end of the semester I had written a 40-page research report completely in Spanish and spoke with fluency," she says.
Having been at Cornell for a few years, Sklar felt the need to step outside of the campus bubble. She was initially drawn to the research focus of the Public Health in Urban Environments program. The program connects students with local professionals in their field of interest, who supervise their independent study project.
"Having participated in research since high school, I was thrilled to be able to use my qualitative research skills abroad," she says. "As a pre-med student in the College of Human Ecology, I chose this program because it was an amazing way to learn more about social determinants of health and health systems, and to shadow doctors," she says.
Sklar's independent study allowed her to participate in and contribute to ongoing research on women's health issues. Sklar interviewed health professionals in Buenos Aires to gather their opinions about the use of Misoprostol, a drug that can induce abortion within a legally restricted context. Misoprostol offers women a relatively safe, effective and quick abortion, but local access to the drug in Argentina is limited by law, cost, social stigma around abortion and availability. Abortion is currently illegal in Argentina, unless the life or health of the mother is at risk or the pregnancy is the result of sexual violence. Unsafe abortions are currently the leading cause of maternal mortality in the country.
"The health professionals I interviewed spoke highly of the use of this drug to induce an abortion," reports Sklar, "as it is a safe and effective method. A woman can consume the drug in a pill form in the comfort of her home." According to Sklar, interviewees identified several next steps, including the need to develop a protocol for pain management associated with the medication, to regulate the cost of the drug and to expand its legality in Argentina.
"No country is perfect," she says. "It was important for me not only to learn about the United States from the perspective of Argentina, but also to live in Argentina and see first-hand the successes and challenges of that country."
In her free time in Argentina, Sklar spent her time "sipping on yerba maté, eating facturas, and taking yoga classes—taught in Spanish!" Yerba maté is a bitter, loose-leaf tea, drunk out of a gourd with a metal straw; it is often accompanied in the afternoon by facturas, or pastries. "Friendship in Argentina is a serious concept, and the bonds between people are strong because they spend hours talking together over maté," Sklar says.
The value of spending time with friends, Sklar says, is one of her main takeaways from her time abroad. Since returning to Cornell, Sklar says that she is making more of an effort to enjoy other people's company. "Even though my friends in Ithaca could not handle the bitter taste of maté, I still feel like I'm hanging out with them significantly more this semester," she says.
Sklar acknowledges that although she was apprehensive about going to Argentina, in hindsight she realizes that her experience there was incredible. "Learning to speak another language has opened up a world of opportunity for me," she says.
Sklar now plans to spend time after Cornell working in health disparities research with immigrant populations. "I am hoping that my knowledge of Spanish and my broader understanding of the intricacies of Latin culture will be useful in my future career," she says.
---
Story by Linda Copman, Global Cornell; photography courtesy of Kelsey Sklar