Katie Schmidt '17 Codes in Scotland
Katie Schmidt '17, Arts and Sciences, reflects on her semester study abroad experience in Edinburgh, Scotland.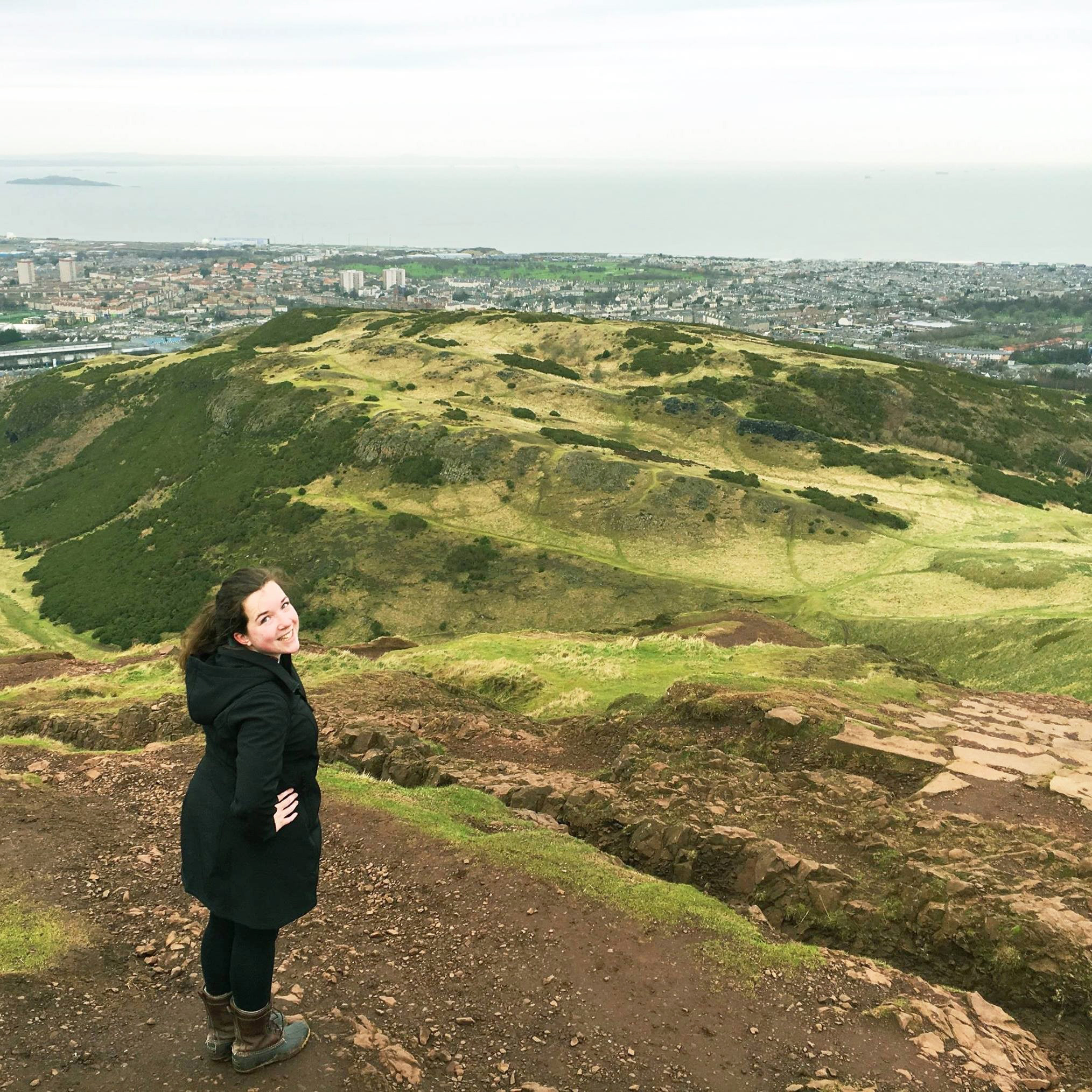 "There was a sort of confidence I gained while abroad—a confidence in my ability to navigate foreign environments alone—that helped me grow up and made me realize that I'll be okay after Cornell," says Katie Schmidt about her semester in Scotland.
Schmidt knew before she arrived at Cornell that she wanted to study abroad. "I've always loved to travel and have an itch to absorb as much of the world as I can," she says. In her freshman year, she attended a Cornell Abroad info session. "Hearing about all the possibilities Cornell Abroad offered made me even more resolved to go somewhere."
Schmidt spent spring 2016 in Scotland, attending the University of Edinburgh. She direct enrolled through Cornell Abroad and received Cornell credit for all four of her courses: Computer Security, Foundations of Natural Language Processing, Scottish Literature, and Scotland and Heritage.
There were three reasons that Schmidt chose the University of Edinburgh. First, she wanted to be in Europe where she could easily travel to several neighboring countries. Second, she wanted to be somewhere English-speaking because, although she speaks both Spanish and German, she didn't want language to be the focus of her international experience. And, third, she wanted to focus on her major.
"What I did want was to take classes in my major, Information Science," Schmidt explains, "because I was really curious about how technology is taught abroad." She believes that Edinburgh was a perfect fit because of: the excellence of their Informatics program, easy travel to other European cities, and the fact that English is the primary language spoken there.
Schmidt feels sure that her experiences in Scotland taught her things that she wouldn't have learned on campus in Ithaca—both academically and in terms of "softer, less quantifiable lessons." She says that "learning about Scottish literature and history in Scotland itself was an unparalleled intellectual experience. You can read about political acts like the Scottish referendums or watch movies like Braveheart, but hearing about the Scotland-England conflict from someone for whom it's personal is extremely powerful."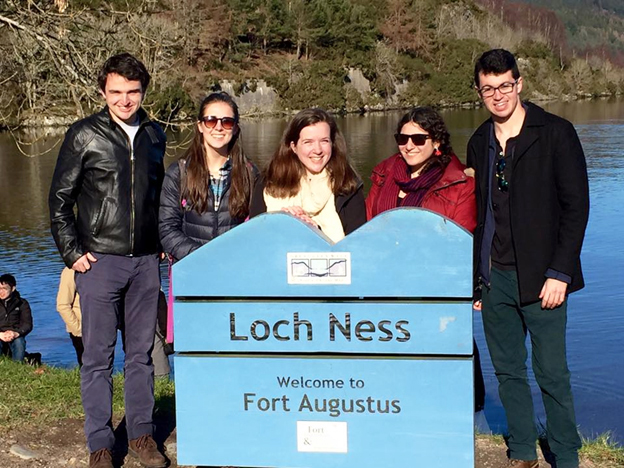 In Information Science, Schmidt studies people, technology, and the ways they intersect. She was particularly struck by the attention on aesthetics and design she noticed in the European countries that she visited. "Getting to see beautiful art, from paintings, to sculptures, to architecture, was a huge inspiration to me," she says. "The amount of detail put into even one tile in a cathedral and the use of bright colors and patterns gave me a lot to think about in my own designs."
Schmidt found that she had a lighter workload during her semester in Scotland than she'd had at Cornell—meaning that she had free time during the week to explore Edinburgh. She spent this time visiting new coffee shops, checking out thrift stores near campus, or just walking until she got lost. "I never regretted the times I made myself get up early to go for a run in a new part of town, or the times I dragged myself out to a pub trivia night with some new friends," she says.
Her recommendation to other students: "You're abroad for a very short amount of time, and it goes by quicker than you think it will. Make sure you're doing the things you can only do there."
Schmidt reports that, at times during her semester abroad, she felt a sense of isolation—in spite of the fact that she had American friends. She describes being keenly aware of the ways in which she "stuck out," particularly as a result of her American accent—"which seems to come with its own special set of judgments. Once I got more familiar with Edinburgh and with everyday things like the British currency and which way to look when crossing the road, I felt a lot more like Edinburgh was my home, too, and that I also belonged there."
One big takeaway for Schmidt was the recognition that even though the nations of Europe are in close proximity physically, their cultures can be quite different. She was especially impressed by the example of Scotland and England, which—though technically part of the same country—are, in fact, "immensely different, with a shared history that is often quite tense."
"I loved getting to travel to many different countries to see what they ate and drank, when they ate and drank it, their superstitions, their histories, even their fashions," Schmidt says. "It reminded me that humans are so complex and adaptable and that there's really no singular way to live life right."
---
Story by Linda Copman, Global Cornell