Jessica Weiss: International Faculty Fellow
"A good political science course should help students evaluate information with a critical eye and develop the analytical tools and concepts to interpret current events in the world."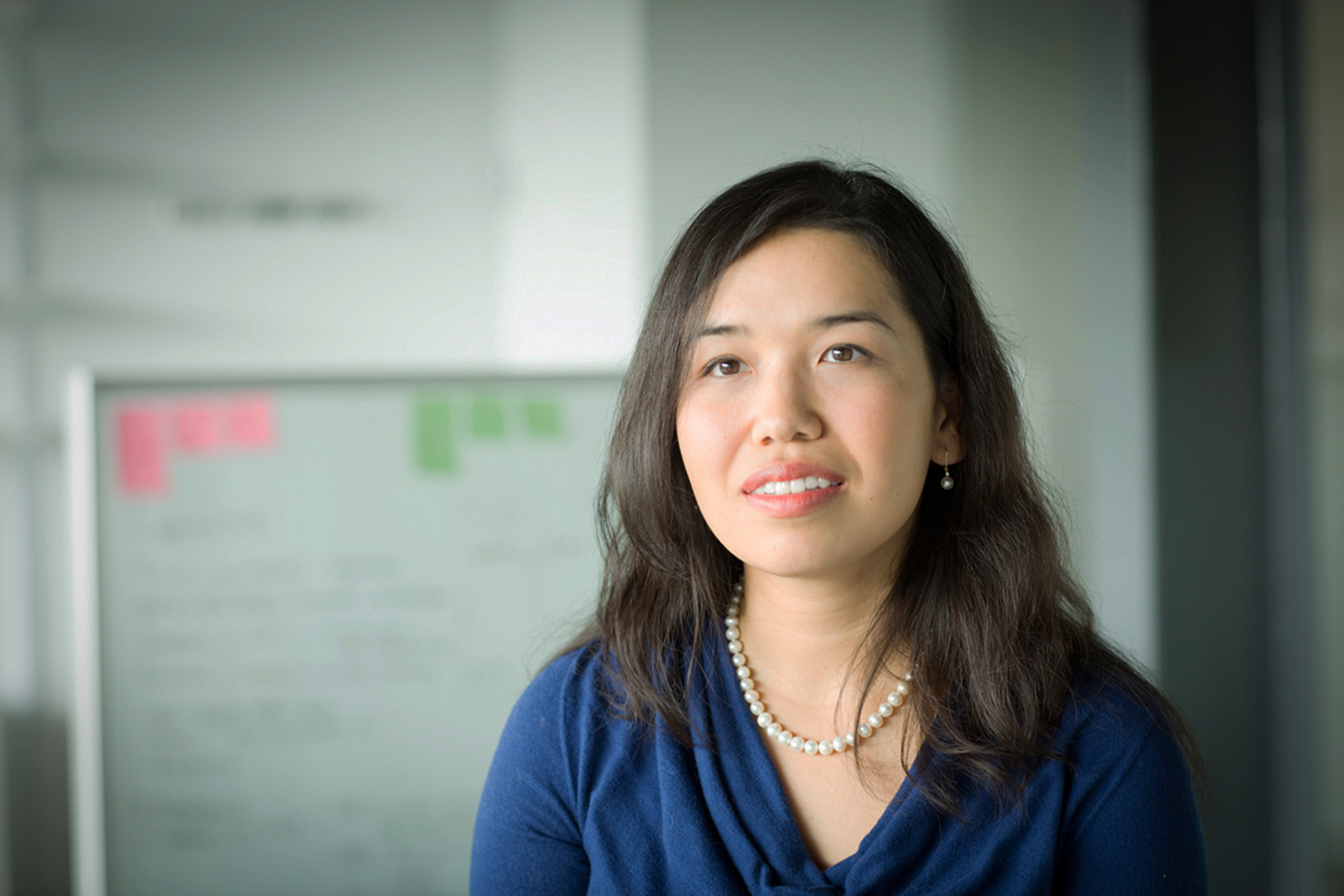 Jessica Weiss, associate professor of government and an International Faculty Fellow at Cornell, studies the role of nationalism and public opinion in shaping Chinese foreign policy. She examines Chinese nationalism in all its forms, from internet commentary to street protests. Weiss's recent book, Powerful Patriots: Nationalist Protest in China's Foreign Relations, documents the role of the government in modulating popular opinion—at times opening wide the floodgates and at times keeping nationalist voices to a trickle.
"Sometimes the government has allowed nationalist protests to signal resolve, but at other times nipped them in the bud to reassure foreign governments that China can be flexible and restrained," says Weiss. "After a Chinese fighter jet and American spy plane collided near China in 2001, for example, China prevented anti-American street demonstrations." She explains that this modulated response allowed the United States and China to negotiate a compromise over the release of the American flight crew.
Weiss is currently working on a project to evaluate how recent incidents have affected public support for the government and how shifts in public opinion have influenced China's policy responses. Through surveying Chinese internet users, Weiss has documented the public backlash when the Chinese government does not take a tough stance in confronting foreign actions, such as U.S. Freedom of Navigation Patrols in the South China Sea.
"Chinese officials frequently claim that the United States will first have to persuade Chinese 'public opinion' before China can make any concessions in the South China Sea," says Weiss. "These claims about public opinion are not bluffs—there is real pressure that the government faces."
Nationalist protestors within China accuse their government of being "too weak, too soft, or too corrupt" to defend the country's national interests, explains Weiss. To maintain stability and demonstrate its strength and patriotism, the government has to assuage these criticisms and convince protestors to remain peaceful. Weiss suggests that the Chinese government's most effective strategy for avoiding conflict is to persuade protestors to seek their "revenge" in the long-term, rather than today.
The International Faculty Fellows Program has supported Weiss's work to make research trips to China and Taiwan, present her research at conferences around the United States, and work with undergraduate students on several projects, including two papers on democratic campaign rhetoric and Chinese reactions to newly elected leaders.
With additional support from a grant from Cornell's Institute for the Social Sciences, Weiss is currently working with a team of Cornell researchers and students in economics, political science, and sociology to study the connections between nationalism, inequality, and urban protest in China. "In one project, we are looking at whether patriotic propaganda increases solidarity or deepens perceptions of difference in China," Weiss says. "In the second, we are investigating whether nationalist protest and labor strikes have any effect on purchases of Japanese cars, as well as foreign investment in China."
Weiss encourages her students to look "beyond the conversation on campus" and engage in wider national and international discussions of current events. She believes that the opportunity to interact with students and faculty from different backgrounds is a key component of the Cornell experience.
One of the strategies Weiss uses in her classes is to engage students in mock simulations, randomly assigning the roles that students are assigned to play. "One of my favorite exercises is a classroom simulation in which students serve as country delegates to an international negotiation or multilateral forum," she says. "The exercise encourages students to see the world from multiple perspectives and challenges them to refine their own beliefs."
"I emphasize the valuable questions and perspective that each student brings, and the value that this diversity brings to any discussion," says Weiss. "I believe that a good political science course should help students to evaluate information with a critical eye and develop the analytical tools and concepts to interpret current events in the world."
---
Story by Linda Copman, Global Cornell