Hannah Reichel '17 on the Global South
"A learning experience that was both unabashedly authentic and profound." In this reflection on her study abroad, Hannah Reichel '17 (Architecture, Art, and Planning), explains that her activities in India have had a fundamental impact on the development of her interests in the process of urbanization and urban planning—specifically urban food systems.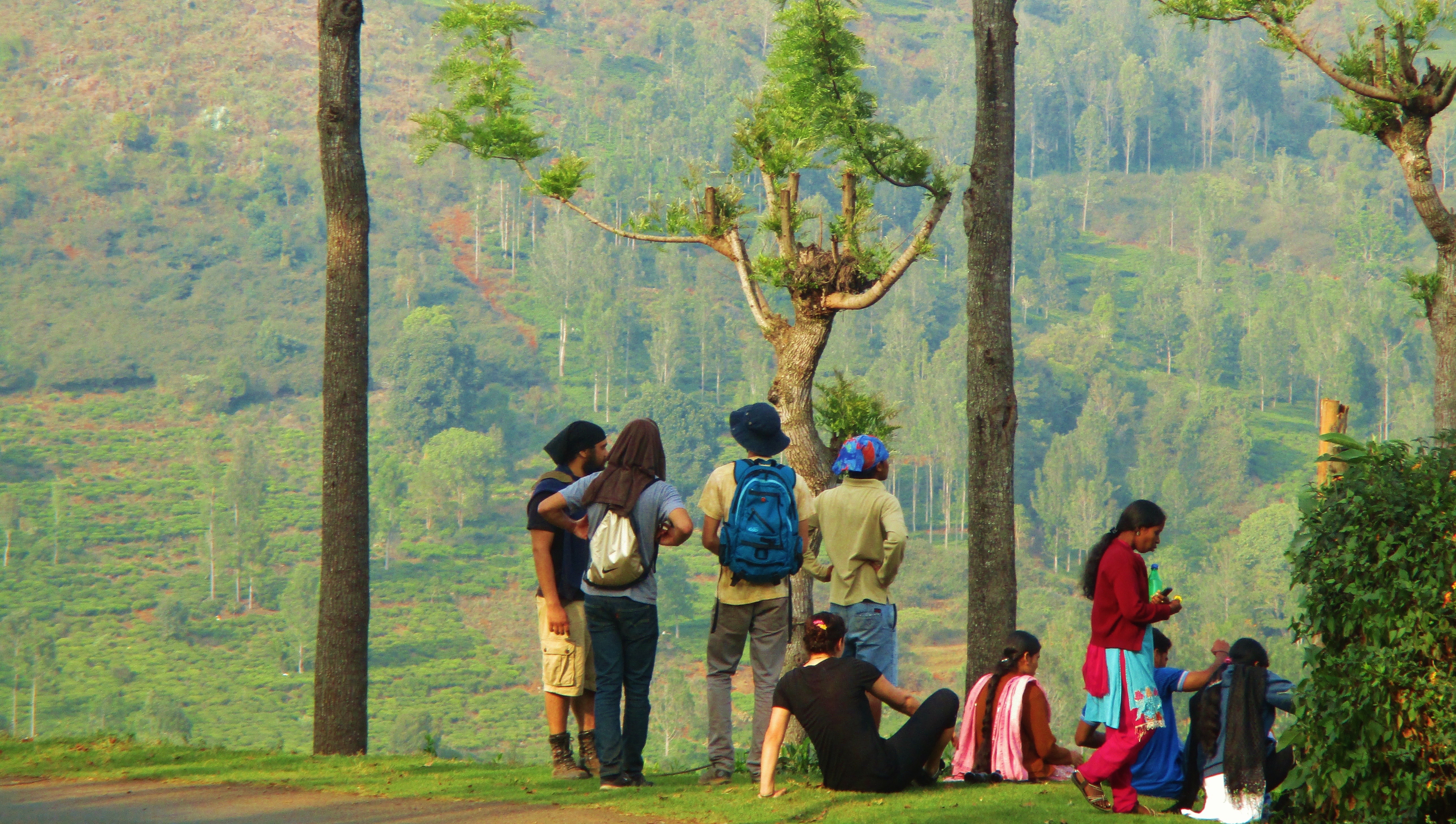 I had the unusual opportunity to live and work in India among fellow Cornellians whom I might never have met in Ithaca. And we had the even more unlikely privilege of collaborating with our classmates from indigenous communities in the Nilgiris. Collectively, this made for a learning experience that was both unabashedly authentic and profound.
I spent spring 2015 in Kotagiri, India, as part of the pilot year of the Nilgiris Field Learning Center, a partnership between Cornell University and the Keystone Foundation, an nongovernmental organization based in the state of Tamil Nadu. The semester-long academic program is offered through Cornell Abroad, for which students may receive up to 15 academic credits in anthropology, city and regional planning, natural resources, and nutrition. The focus is community-engaged learning and research, and students engage in an intensive curriculum and site work dedicated to research projects that are initiated by communities in the Nilgiris, named for the "blue hills" of this region in southern India.
A central program goal is to provide a meaningful framework for sustainable development: the Indian Nilgiris/Western Ghats is one of the most ecologically diverse regions in the world, home to a sizable indigenous population, and, like much of the Subcontinent, it is seeing rapid urbanization.
Seven of us Cornellians (from departments across campus) were paired with an equivalent number of Indian students selected from local communities. Our unique cross-cultural, interdisciplinary team collaborated on extensive field work projects. Alongside my community partner, Murugaiyan, I conducted a preliminary investigation of dietary diversity among several of the region's indigenous communities, living for days at a time on-site and spending my days interviewing residents and visiting farms and markets.
Research was conducted primarily under the guidance of program lead Neema Kudva (Architecture, Art, and Planning/city and regional planning), Rebecca Stoltzfus (Human Ecology/nutrition, and the Global Health Program), and our staff partners at Keystone Foundation, which has done extensive work on the history, health, and viability of indigenous food systems.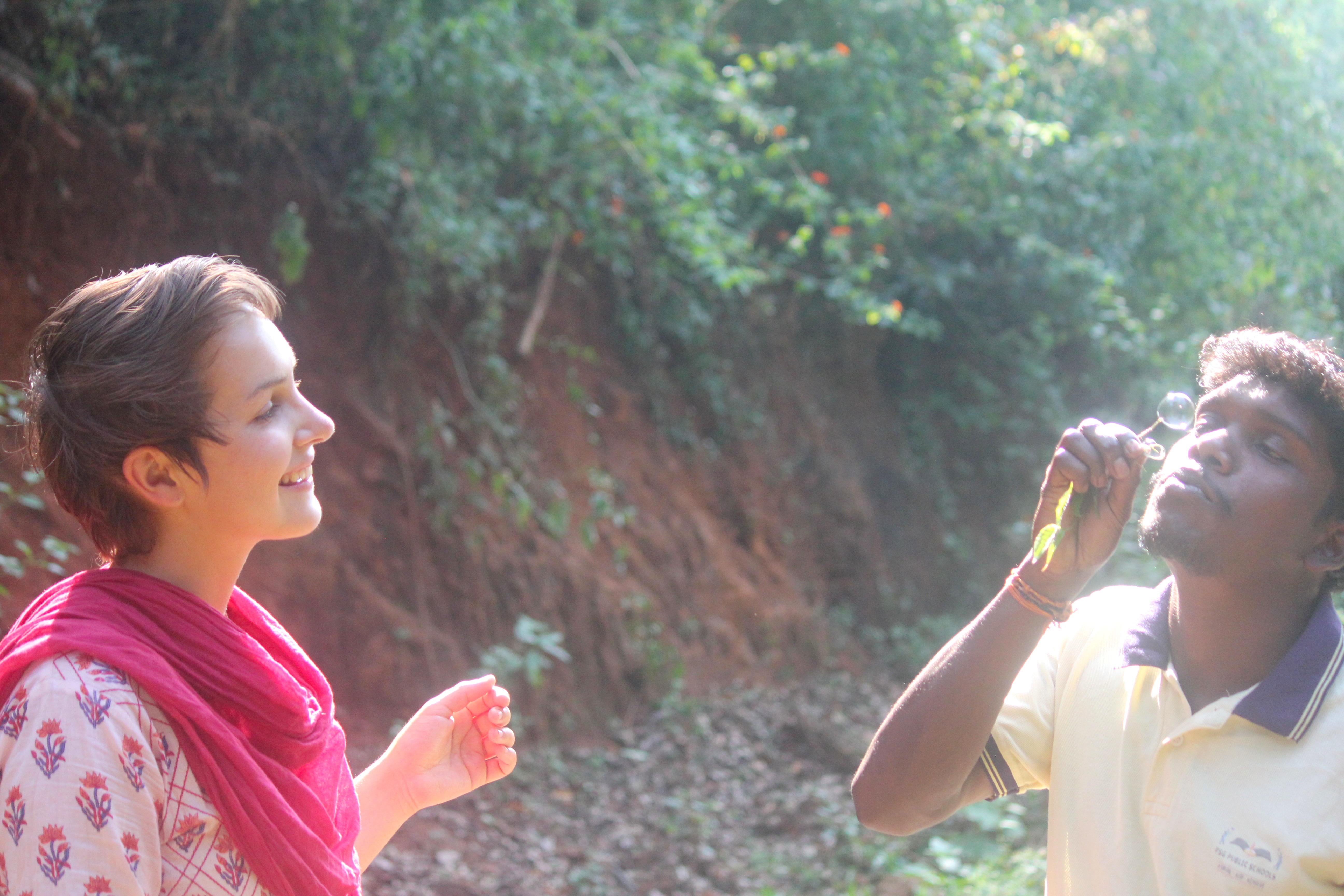 Continuity is an essential value of the Nilgiris program: none of our research projects are considered complete, and, in fact, our work in spring 2015 represents only the beginning of an ambitious community-engaged data collection process planned to continue for at least another decade. Each spring Cornell and Keystone intend to involve a new group of students in these ongoing projects so that the program may build enduring, meaningful connections and dialogues on the changing landscapes of the Nilgiris.
As a student studying abroad, I received extremely generous monetary assistance through the Office of Financial Aid. I was lucky to receive not only a substantial Study Abroad grant through the university, but also the Norman C. Weiffenbach scholarship administered through the College of Architecture, Art, and Planning. The cost of living in India was certainly lower than in Ithaca, but the program and travels—not to mention the priceless experience—would not have been possible for me without these incredible contributions.
Of all the memories and lessons I carry with me from my time abroad, I value most strongly those that demonstrate the many challenges—and tremendous opportunities for growth—inherent in cross-cultural contexts. Language barriers. Cultural norms. Heat and humidity. There were intense and illuminating debates, frustrating moments of misunderstanding, periods of nagging exhaustion, homesickness, and uncertainty. At times, the task of living in a remote village alongside a partner with whom I shared the deepest respect—but only a few words—seemed frankly insurmountable. Yet from these moments came the ability to laugh at ourselves: a new humility, a knack for creative solutions, a robust sense of curiosity, and an enduring partnership.
I have a deep interest in the process of urbanization and urban planning, specifically urban food systems. My research in the Nilgiris was a fundamental step in the development of these intellectual interests. Not only did I gain vital exposure to the Global South, but I developed intimate partnerships with small communities there, reinforcing my conviction that such contexts are critical indicators of global change. I returned with a refreshed perspective and a renewed sense of commitment to the idea that food—diets, legacies, and production practices—is a viable and inspiring mechanism for sustainability and integrity.
Even as my research delves into the context of urban America, I keep the lessons of the Nilgiris close to heart, and I continue to see startling parallels and hopeful lessons.