Gloria Majule '17: A Passion for Spain
"Spain is my dream country. I have always been a fan of Picasso, Gaudi, Dali and Almodóvar. I wanted to see the land of all these great minds."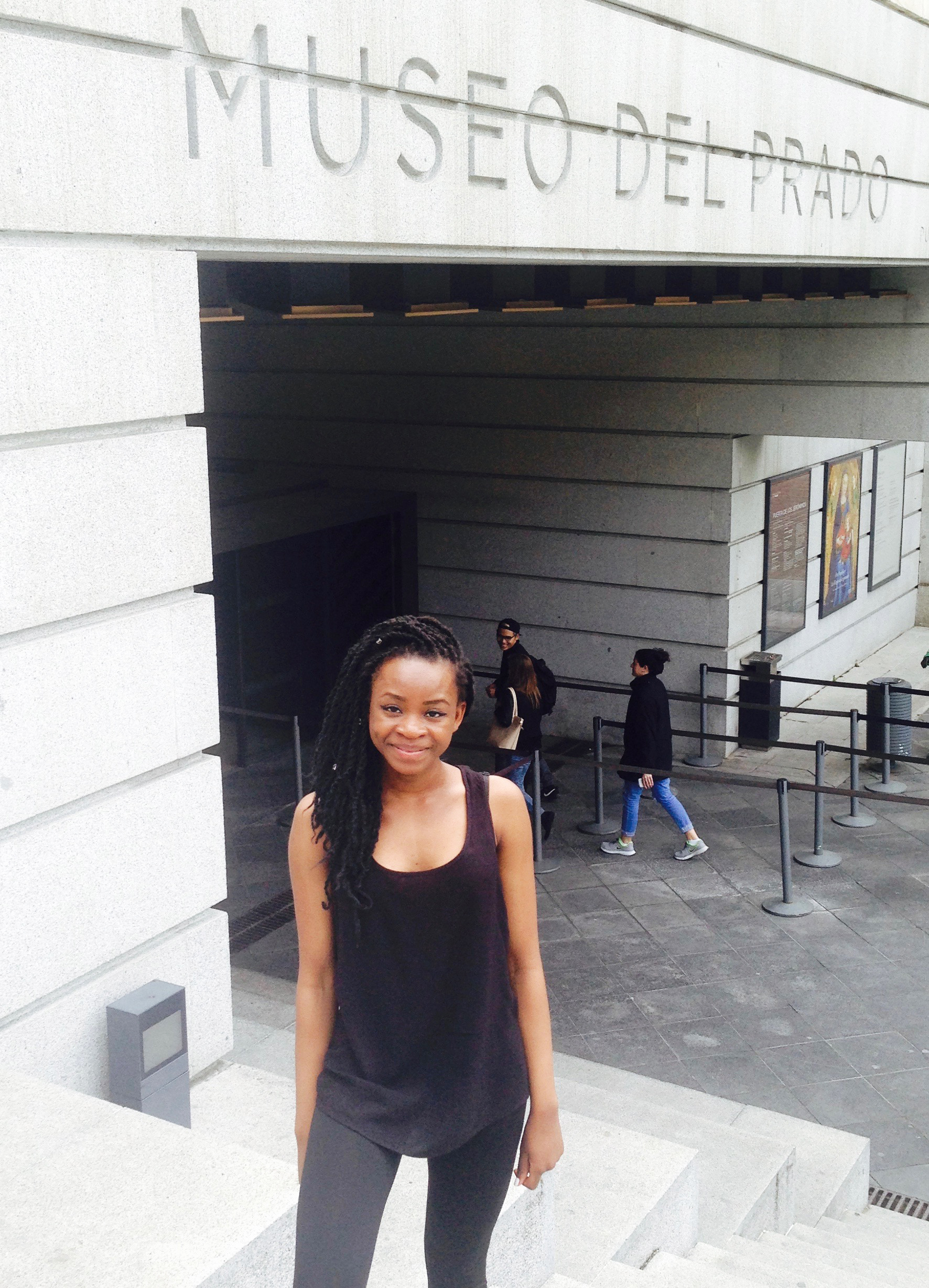 Gloria Majule recalls that at her eleventh grade graduation she was asked, "Where do you see yourself in 10 years?" Her response: "Spain."
Less than five years later, Majule, an international student from Tanzania who is double majoring in Performing and Media Arts and Spanish at Cornell University, was on her way to Madrid for the spring semester of her junior year.
She enrolled in Boston University's study abroad program at the Universidad Autónoma de Madrid, where she took classes to satisfy requirements for her majors: History and Theory of Museums, History and Theory of Film, Cultural History, and Seminar on Contemporary Spain. Cornell financial aid covered all of her expenses in Madrid, as well as her airfare and visa.
"My time in Spain was, in one word, 'phenomenal'," says Majule. "I love the culture, the food, the music, the language, the day-to-day life. I loved my classes, the people, my host family, and all the memories I made with friends."
Majule reports that, at first, because she had only studied Spanish for two and a half years, her classes were challenging—since the instruction was exclusively in Spanish. "But I got used to it and adapted pretty quickly," she says.
While in Madrid, Majule had the opportunity to direct the first scene of her original play, Life Sentence, to be performed at Cornell's Schwartz Center, April 20 through 22, 2017. She also had the chance to view a wide variety of art forms, including paintings and sculpture, architecture, theater, dance and film. She also visited other Spanish cities: Barcelona, Seville, Córdoba, Toledo and Segovia.
"The students in my classes were very friendly," Majule says. She also made friends with the people who were involved in staging the scene from her play, as well as with fellow runners in the local Nike Running Club.
"Living in Madrid, it was hard not to become a soccer fan," she says. One of her fondest memories was when her host family gave her tickets to watch the UEFA championship match between Rome and Madrid at Estadio Santiago Bernabeu. "I got to see Cristiano Ronaldo live and even ran into Alvaro Bello on the streets," she says.
Majule says that her five months in Spain were a time of self-discovery. She was especially drawn to the Spanish phrase "No Pasa Nada," meaning "no worries."
"I love this phrase," she says. "As opposed to drowning in stress, we can instead appreciate the small moments and realize it will all eventually work out."
"Studying abroad helped me piece together the puzzles in my mind (which I hadn't yet figured out,) and see myself in a new light," she says. "Sometimes we get too caught up in Grades and GPAs, and we forget to live and do what we love." 
The expectations of students are different in Madrid, Majule explains, because they can retake their exams if they don't pass the first time. "Something about the academic environment is less stressful," she says. "It's not that the classes were easy, and it's not that you didn't have to do a lot of work. The people are just less competitive, I suppose." 
Her greatest challenge, she admits, was leaving Spain after having fallen in love with the country. She hopes to return to her dream country one day soon.
---
Story by Linda Copman, Global Cornell