Funding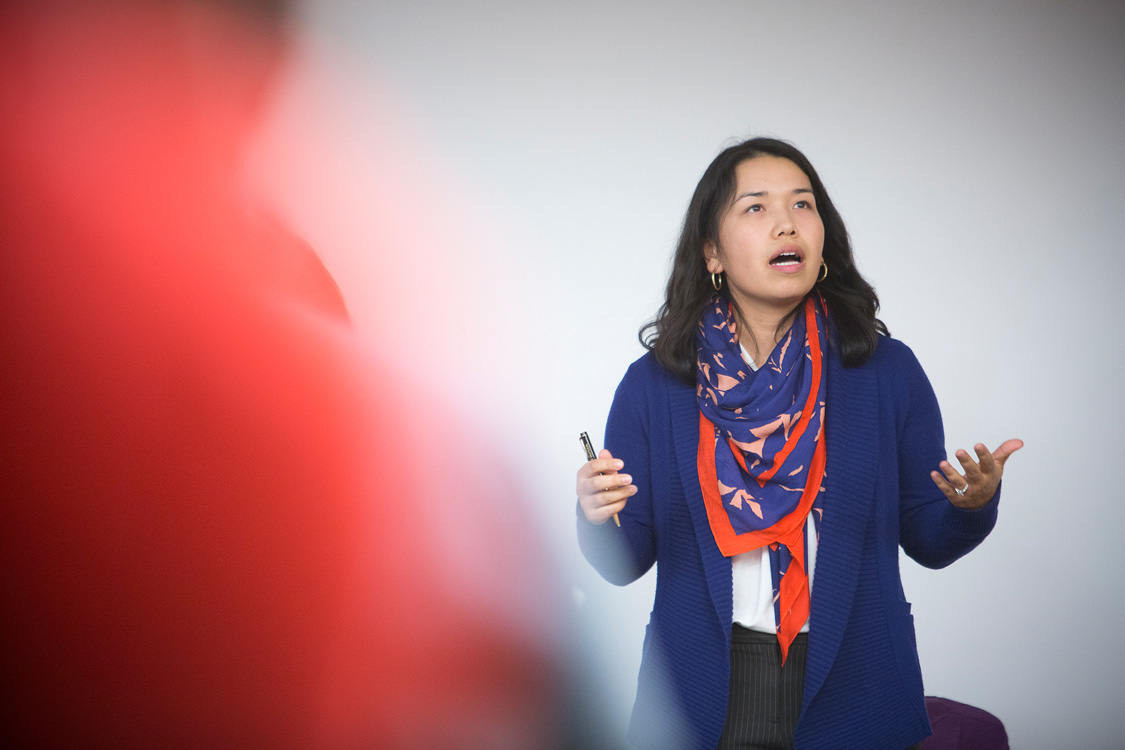 We are committed to supporting faculty who are leading the design of new approaches to foster global learning and collaboration.
Global Cornell recognizes that financial incentives are essential in engaging faculty in international activities and internationalizing the curriculum on campus. Centralized funding opportunities help faculty implement innovations to internationalize the student experience, and encourage their development of new multidisciplinary global partnerships for teaching and research.
International Faculty Fellowships
International Faculty Fellowships are awarded to faculty on the basis of their internationally focused research, teaching, and scholarly achievements. Fellows are nominated by the deans of their respective college/school and chosen for three-year terms by a faculty committee chaired by vice provost for international affairs and director of the Mario Einaudi Center for International Studies.
The International Faculty Fellows Program advances Cornell's international dimension. It fosters new collaborations among faculty to enhance the connectivity of internationalization across campus, and to assist Cornell's colleges and schools with recruitment and retention of superb faculty whose research and teaching has an international focus.​
Currently, 10 international faculty fellows are supported through Global Cornell, each for a three-year term.
Internationalizing the Cornell Curriculum Grants
The Office of the Vice Provost for International Affairs awards Internationalizing the Cornell Curriculum (ICC) grants to support innovative faculty-led initiatives that will expand opportunities, on Cornell's Ithaca campus and abroad, for high-impact global learning experiences for Cornell students.
2017 ICC grants totaling nearly $171,000 were awarded to 10 faculty projects that incorporate global-at-home learning into the Cornell curriculum.
In FY2016, the second year of the ICC program, $213,086 was awarded in course development grants to 25 faculty members from 6 colleges and units. The 2016 faculty grant recipients and their students are working with more than 10 community partners in 15 countries and across the world at large.
2015 ICC grants were awarded to 45 faculty members working in 26 teams on course development projects, working with partners in 18 countries and issues that touch the world at large
Faculty who receive grant awards are encouraged to participate in an ICC learning community, project development working sessions, and other workshops—provided in collaboration with the Center for Teaching Excellence, Cornell Abroad, Mario Einaudi Center for International Studies, Engaged Cornell, Language Resource Center, and other partners.
Seed Grants and Small Grants
Offered bi-annually by Cornell's Mario Einaudi Center for International Studies, Seed Grants and Small Grants for faculty promote research and curriculum development in international studies. Tenured and tenure-track Cornell faculty are eligible to apply for these grants, as are programs and centers within the university. Applications are due in September and March every year.
Database of Funding Opportunities
The Mario Einaudi Center for International Studies maintains a searchable database of faculty funding opportunities for international research support. The database focuses on opportunities from national and international foundations in addition to opportunities from government agencies.