Cornell China Center Innovation Grants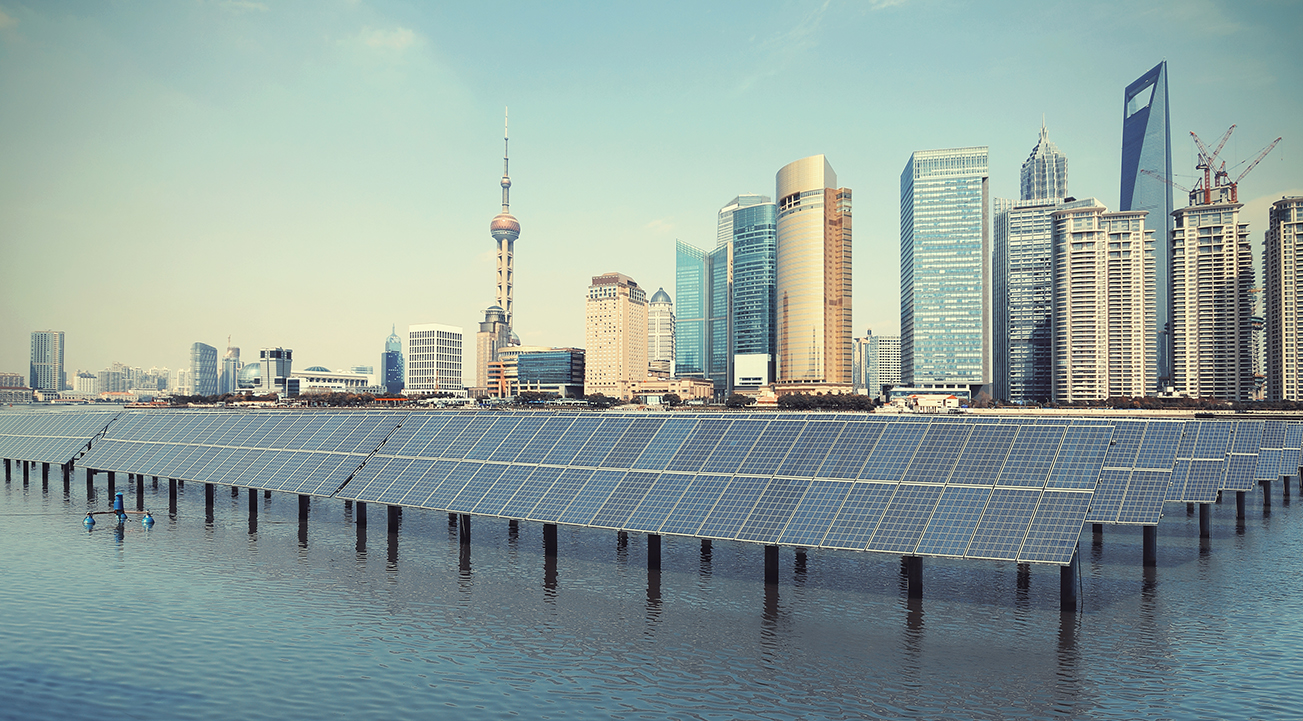 ---
Overview
The Cornell China Center welcomes proposals from interdisciplinary, collaborative teams that will develop innovative research projects that have far-reaching impact in and for China.
Research teams should include two or more Cornell faculty from different departments and engaged collaborators in China. Applications must clearly identify long-term research goals and intended impact, demonstrating a high potential to either attract continuous funding beyond the grant period or help the center to broker more resources for the research on the topics.
The center expects to award up to five grants of between $100,000 to $200,000 each, to be spent over 24-36 months.
Grant Timeline
September 28, 2018: Grant information sessions
October 10, 2018: 2-page letters of intent (LOI) due by 5 p.m.
October 26, 2018: LOI feedback returned to applicant teams
November 16, 2018: Full proposals due
January 15, 2019: Funding decisions announced
July 1, 2019: Latest project start date
---
Priority Themes
The Cornell China Center features a dynamic set of themes that are determined by interest, expertise, and relevance.
During this grant funding cycle, we especially welcome research focused on these initial priority themes:
Sustainable Development Goals (SDGs) for China and the World: Food security, health and well-being, sustainability, and resilience are all key features of the SDGs, and research in China has real potential to help meet the United Nations' goals. This theme will promote work in agriculture, health, animal science, and resilience.
Technologies for Innovation: Many of the world's most pressing problems are evident in China and the search for solutions is underway. This theme will promote cross-disciplinary and cross-sectoral (industry, academy, government, consumer, etc.) research and education to facilitate the development of innovative new technologies in a range of fields.
Contemporary Chinese Society: China has long provided innovative models for governance, social organization, and markets. This theme will promote multiscalar and comparative work within and beyond China.
New Urbanization and Real Estate Innovations: China is rapidly urbanizing and experimenting with new forms of planning, design, and management; at the same time, rural areas remain closely connected to urban areas through agriculture, migration, energy, and more. This theme will bring together work on innovative urbanism and rural-urban connections to address the economic, environmental, and social challenges of contemporary urbanization.
Chinese Culture(s) and Global Connections: Long before the "Age of Exploration," Chinese ships sailed the oceans. This theme will foster research on Chinese history, art, and culture, investigating the many connections between China and the world.
The center will also consider projects on other themes that build new collaborations with China.
---
Interdisciplinary Teams
Applications are accepted from teams of two or more Cornell University faculty who come from two or more separate departments (or significantly different fields of study) to collaborate with at least one highly engaged Chinese collaborator who plans a significant role in the project.
At least two Cornell team members must meet Cornell's principal investigator (PI) eligibility criteria.
---
Guidelines for Letters of Intent to Submit a Proposal
The director of the Cornell China Center and the vice provost for international affairs will respond to each letter with feedback on proposed projects for teams to consider in their full proposals.
Please email your letter (max 2 pages) to chinacenter@cornell.edu as a single MS Word or PDF document, including these sections:
A project title, 1-paragraph summary of project aims, significance, and rationale (note China Center priority theme(s) to be addressed if applicable);
Names and affiliations of applicants and collaborators from Cornell and other institutions, including brief statements about how the proposed project builds on and fits into their own (or their organization's) priorities and work;
An explanation of how the seed funds will contribute to a longer-term research and/or collaboration agenda and fundraising strategy, including any plans to pursue significant external funding based on the proposed research (including specific opportunities if known);
Proposed deliverables, including a final report;
A project timeline, including estimated project begin and end dates; and
Anticipated expenses.
---
Proposal Submission Guidelines
Compliance with U.S. and Chinese Regulatory Requirements. All projects must be structured to comply with applicable U.S. and Chinese regulations concerning export controls and the management of regulated technologies and data, and projects must satisfy Cornell's commitment to the free and open publication of research results.
Submit your proposal to chinacenter@cornell.edu as a single PDF document containing these five components: (1) a cover sheet, (2) a narrative with supporting information including budget justification, (3) a budget sheet prepared using the provided Excel template, (4) 2-page CVs, and (5) a letter from your Greater China collaborator(s):
1-page cover sheet:
Project title.

Total funding amount requested.

Project participants (for the Cornell PI include name, title, department, school, email address, and department administrative manager name and email address; for all other co-PIs and collaborators include name, title, and institutional affiliation).

An abstract (maximum 100 words) of the proposed activity that can be used in publicity material including project aims, significance, and rationale.

The China Center priority theme(s) that the project addresses, if applicable.
Project narrative (10 pages maximum, single-spaced, size 10 font):
A project description including an overview of proposed project activities, a compelling vision of what the project hopes to achieve, clarity on what critical challenge this project addresses, and brief statements about how the project builds on and fits into the priorities and work of participants (3-page max for narrative + up to 1 page for references).

A detailed timeline listing grant activities by month, including any needed IRB approvals from Cornell and/or studied counties, deliverable completion, and buffer time for unexpected delays (1.5-page maximum).

A brief summary of key people to be engaged, including their respective roles in the project (half-page maximum).

Milestones: A specific timeline of well-defined activities and measurable outcomes from the project (half-page maximum).

Metrics of success: Specific, measurable indicators that are appropriate and can be used to evaluate the performance of the project (1-page maximum).

A communication plan for how (and how often) team members plan to communicate to complete the project goals (1 paragraph maximum).

A follow-on funding plan that explains how the research or activity launched by this grant award will be continued if successful. Include information on potential source(s) of funding and the level and timing of follow-on funding necessary to continue the research or activity launched by this seed grant (half-page maximum).

A budget justification that provides sufficient information for reviewers to understand the funding request.

Information on any related current and pending support from other sources relevant to the activities proposed for this grant. Use any format that includes the following: project/proposal title, funding source, award amount, award period, relationship to the currently proposed project (e.g., co-financing of materials or personnel, overlapping objectives, use of data or equipment, similar partnerships, etc.) (no page limit)

1-3 photos related to the project for use in Cornell China Center website and other publicity. If selected for a grant, we will contact you for high-quality images.
Project budget:
Complete the Excel budget template provided.

Eligible activities include: research/project staff stipends (including graduate student stipends and tuition), travel expenses for research and meetings, workshop-type events related to collaborative research, hosting visitors, data collection, translation, website construction, and publication expenses.

These grant funds may not be used to fund faculty salaries, executive education programs, and items not specified in your project budget.

Budget line items are subject to review.  The committee has the right to provide parameters on purchasing and hiring to avoid certain tax risks and legal issues in China.
CVs:
Provide brief (2-page max) CVs for each Cornell Principal Investigator.

Provide 2-page CVs or bios (in English) of Chinese collaborator(s).
Letter from your Greater China collaborator(s):
Provide a letter written by your Greater China collaborator(s) indicating:
Their support of the proposal submission
Their planned role in the project
Their credentials relevant to the project
Their expectations for project impact
If collaborator letters are not in English, please provide a  translation.
---
Supplemental Information
This information is intended to help detail and clarify the proposal process.
Geographic Scope
We welcome collaborative, interdisciplinary proposals led by Cornell faculty that will generate impact in and for Greater China (Mainland China, Hong Kong, Macau, and/or Taiwan). We encourage you to consider how to maximize your project's efficacy, and impact is a key factor that the review committee will evaluate.
Cornell Principal Investigator (PI) Eligibility
Applications are accepted from teams of two or more current permanent Cornell University faculty or senior academic staff who meet Cornell's PI eligibility criteria and who come from two or more separate departments (or significantly different fields of study) at any Cornell campus (Ithaca, Weill, Cornell Tech, Cornell AgriTech). A Cornell faculty member may lead and/or be a team member for more than one proposal.
It is advantageous for at least one Cornell PI to have prior knowledge of the project region, collaborator(s) in Greater China, and/or research topic—and the ability to function in the local language as relevant to the proposed project. Projects that outline plans to build familiarity as may be necessary for the proposed project are also welcome and eligible for funding. We suggest including plans to mitigate any limitations through local collaborators, interpreters, etc.
Collaborator Eligibility
The Innovation Grants are seed grants intended to facilitate the development of long-term, impactful collaborative work and platforms. Projects should have at least one highly-engaged collaborator who is expected to be in place for the long term, maintains a significant role in the project, and works at an institution (university, research institute, laboratory, private company, foundation, organization, etc.) based in Greater China. An external collaborator may participate in more than one Innovation Grant project.
Budget
Information and resources for planning for and conducting international projects can be found on the Cornell University Navigate site. An Excel budget template will be available to applicants after the Letter of Intent submission stage. Please consult your department/unit financial administrator with financial questions and request a budget check before you submit your full proposal.
Eligible grant activities include: project staff support (including hourly student employment, graduate student stipends/tuition/health insurance, and postdoc stipends/fringe benefits), travel expenses for research and meetings, workshop-type events related to collaborative research, hosting visitors, data collection, interpretation, translation, website construction, and publication expenses. These grants may provide salary support for a non-tenured Cornell staff person's direct effort on a proposed project with substantive justification that existing resources in the department, college, or central offices are not able to provide adequate support with existing staffing.
Innovation Grants may support project staff effort at collaborating Chinese institutions (e.g., graduate students, postdocs, and research staff), which may involve an MOA between institutions. The collaborating Chinese institution will hire and pay its workers based on its normal hiring rates and standards, oversee the work, and invoice Cornell. If additional project support is required, other staffing options in China include the following:
Direct employment through Ezra (Beijing) Business Consulting Co. Ltd, a Cornell-owed entity
Employment outsourcing through Cornell's Recruiting and Payroll service provider (FESCO)
Procurement of services from a local service provider
Your business service center and department/unit administrator will handle any payments to external collaborators. Please have this discussion within your administrative staff before submitting your proposal.
Ineligible grant activities include: salaries and associated fringe-benefit costs for tenured and tenure-track faculty at Cornell and other universities (including effort for faculty in soft-money positions), teaching buyout, executive education programs, indirect costs (none required for this internal grant), federally unallowable costs, and items not specified in your project budget.
Budget line items are subject to review. The funding will come from an Office of the Vice Provost for International Affairs (OVPIA) restricted gift account and will be transferred to the academic department of the lead faculty member, whose department administrator will be asked to create a new restricted gift account to accept these funds. Any unused funds at the end of the project period will revert to OVPIA.
Finalists and their administrative staff will be put in touch with Cornell's Global Operations Team to ensure that all relevant costs are budgeted; that the project's legal, financial, safety, and logistical considerations have been addressed; and that best financial management practices and Cornell standards are followed during project administration. OVPIA provides parameters on purchasing and hiring to avoid certain tax risks and legal issues in China. With support from OVPIA, Cornell University legal counsel will review research partnerships and ensure that contracts are written to protect intellectual property.
Memorandum of Agreement
Innovation Grant recipients will be directed to OVPIA to determine whether a Memorandum of Agreement (MOA) and/or other business service agreements will be needed. An MOA, which is processed through the Cornell MOA Registry (managed by OVPIA), is required in most instances of significant, multi-year collaboration with an international institution of higher education, organization, or other foreign entity. Such relationships typically involve exchanges of people (i.e., faculty, staff, or students) and/or substantive ideas and/or the hiring of project support staff abroad. Innovation Grant projects that do not trigger the need to initiate the MOA Registry process may require a business service agreement—e.g., a consulting agreement, service provider contract, or purchase order—to protect the university's interests. If Cornell requires an MOA, OVPIA will consult with the project team to draft one.
---
Project Selection Criteria
A faculty review committee comprising the Cornell China Center's Academic Director and at least two additional Cornell professors will evaluate proposals, and determine awards and funding levels, based on the following criteria:
Intellectual merit and significance (addresses a pressing challenge for China)
Fit with center objectives & current priority themes
Design of proposed activities
Metrics (clear and realistic milestones and indicators of success)
Budget (reasonable expenses for anticipated results)
Team strength (members from multiple disciplines and countries demonstrate high levels of commitment, enthusiasm for collaboration, and joint planning)
Level of impact
Likelihood to lead to sustained collaborative work and/or significant external funding
---
Awardee Responsibilities
Successful project leaders who receive funding are strongly encouraged to participate in opportunities that arise to showcase projects:
Participate in occasional events through the Cornell China Center, including attending at least one center annual conference, presenting at a poster session at the Cornell University Global Grand Challenge Symposium (anticipated to be held in Ithaca in fall 2019), presenting at a Cornell-in-China colloquia series for a broad audience in Beijing when you are there for your work, etc.
Submit annual grant reports and a final report using a template provided by the Cornell China Center.
Prepare an end-of-project public press release on your project results. (Communication staff in the Office of the Vice Provost for International Affairs are available to help.)
Acknowledge the Cornell China Center in all project products (reports, publications, presentations, etc.) that were made possible, in whole or in part, through this grant.
---