Returned Fulbrighter Finds Power in Connection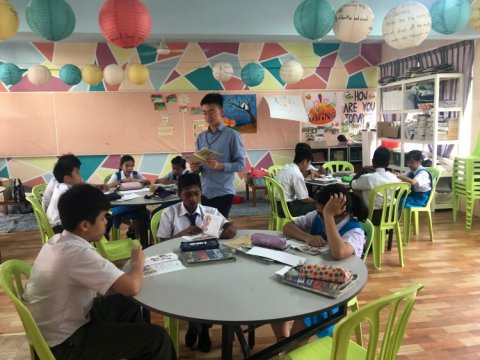 "In this very moment, I feel an incredible connection to humanity as we navigate this global challenge together," says recent Cornell Fulbrighter, Dustin Liu. Along with a cohort of 100 other Fulbrighters in Malaysia, Liu returned home to the States earlier than expected as a result of the public health crisis. In his time in quarantine at home, he has missed the community he built in Malaysia, but he maintains hope for the future. "These feelings are underscored by memories of gratitude, sunshine, learning, and joy. From my short time living with a community halfway around the world, I feel to the highest extent a connection to the notion that we are more alike across difference than we will ever fully know," Liu says.
He is also directing his efforts to help build a Fulbright community that can support each other during this time. Those who returned early are coping with a new reality and seeking to establish a sense of direction for their professional careers. Whether through a video call, an email, or a supportive message, Liu calls for Fulbright alumni to support each other and remain connected. "In a time when the world is facing so many challenges, the power of community certainly surfaces hope."