Faculty Help Hospitalized Patients Stay Connected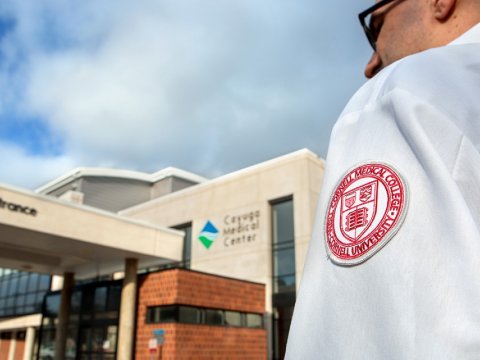 For hospitalized patients during the COVID-19 pandemic, staying connected to their loved ones has been difficult, if not impossible. To help stop the spread of the coronavirus, visitation has been severely restricted, leaving patients often feeling alone and frightened and families unable to see and support them. In response, two Cornell professors have organized a project to bring computer tablets to the bedside of each patient at Cayuga Medical Center. These will also be used to enhance communication in other areas of the hospital, such as the emergency department, and to increase patient and family access to other hospital support services, such as pastoral care.
Although newly launched, the project is moving at lightning speed—for obvious reasons, organizers said. "Families are so distraught when they can't talk to their loved ones. We want to make a difference as quickly as possible," said Kim Overby, professor of the practice in the Department of Science and Technology Studies (STS) in the College of Arts and Sciences. Overby is spearheading the project along with Malte Ziewitz, assistant professor and Mills Family Faculty Fellow in STS. CMC needs approximately 150 tablets to achieve the project's goals. And while cash donations are welcome, the organizers are primarily seeking donations of used, but functional, iPads and other tablets.
How to Help: Donations of new or used computer tablets are requested for patients at Cayuga Medical Center. Guidelines and drop-off sites are listed on the CMC website. Cash donations are also welcome and can be made on the CMC donation page.
Read the full story by Linda Glaser, Cornell Chronicle