Cornellians Rally to Support Each Other During Transition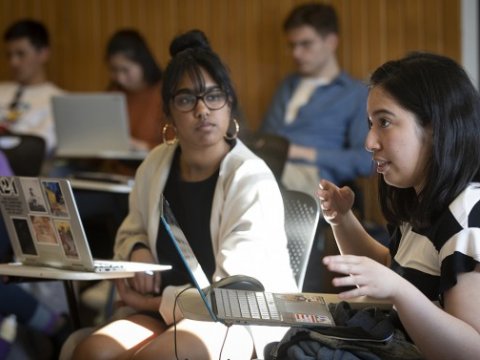 After Cornell's March 10 announcement that it would move to virtual instruction due to the coronavirus, Manisha Munasinghe circulated a spreadsheet on Twitter inviting fellow graduate students to help undergraduates grappling with the transition. When she checked the Google document the next day, she was stunned: More than 100 graduate students and university staff had volunteered support, offering spare rooms and couches, basement and attic storage space, and rides to the grocery store or airport—even help caring for plants.
"I've never seen such a quick response," said Munasinghe, a Ph.D. student in the field of computational biology and student-elected member of the Cornell Board of Trustees. "It was really impressive to me how quickly they had come out to support the undergraduate community."
As Cornell leadership works around the clock to respond to the COVID-19 pandemic, the university and its students have rallied to help classmates cope with an unprecedented and stressful disruption to the semester.
They are helping to book flights home and move belongings. They are contributing to a fund assisting students under financial strain. They are offering peer-to-peer and professional counseling.