Cornell and DFA Donate Milk to Regional Food Banks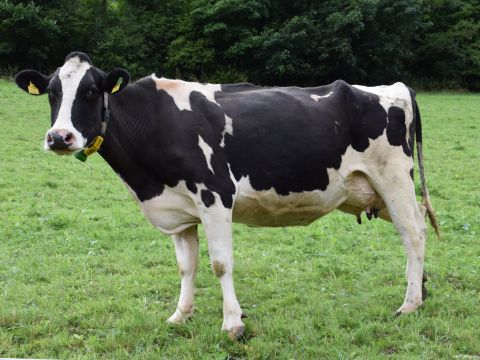 For families in western and central New York hurt by severe economic conditions brought on by the coronavirus pandemic, relief is on the way–in the form of fresh, cold milk, delivered to local food banks. The milk donations are courtesy of the Dairy Farmers of America (DFA) cooperative in Syracuse; the Cornell Dairy processing plant in Stocking Hall; and 155 lactating cows at the Teaching Dairy Barn, part of Cornell's College of Veterinary Medicine. "In this time of need, it is important for Cornell to help and support our nearby communities," said Martin Wiedmann, Ph.D. '97, the Gellert Family Professor in Food Safety and director of Cornell's Food Safety Laboratory and Milk Quality Improvement Program. The first run of 25,000 pounds of whole milk–5,800 half-gallons cartons–left the dairy plant April 29, bound for Livingston, Genesee, and Wyoming counties. A delivery to Cortland County food banks and other locations followed, and the DFA will monitor extra milk supplies to determine where it will be needed. 
During the pandemic, the Cornell Dairy processing plant has developed and tested new ways to effectively implement social distancing and then disseminated that information to commercial processors throughout New York.
Read the full story by Blaine Friedlander, Cornell Chronicle