Art Therapy for Families
Kennedy Center, Washington D.C.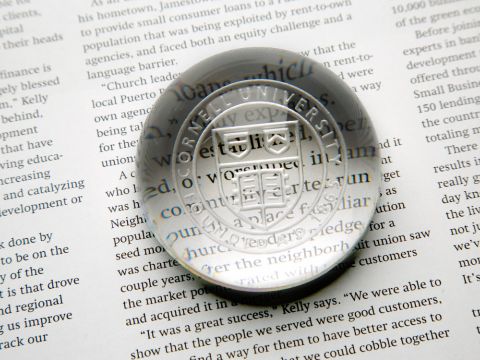 Children's author Mo Willems is the Education Artist-in-Residence at the Kennedy Center. When schools canceled mid-March, he began a Lunchtime Doodles video stream, weekdays at 1 p.m. EDT. "A therapeutic, beautiful way for children to connect with a caring adult outside the home," says Cornell employee Vanessa Greenlee. When children are busy and happy, adults and can comfortably focus on work and caring for loved ones. There were so many views in the live stream the first few days that the site crashed—the model is now video release to accommodate more viewers.
Parents—including Cornell faculty and staff—working and schooling from home can be under high levels of stress. The Greenlee family is participating in Lunch Doodles to add a midday break and extending the invitation to other Cornell families. Greenlee believes that participating can bring as much hope to other families, as it has for hers.
Lunch Doodles with Kennedy Center Education Artist-in-Residence at Home Program.