Global Cornell Initiative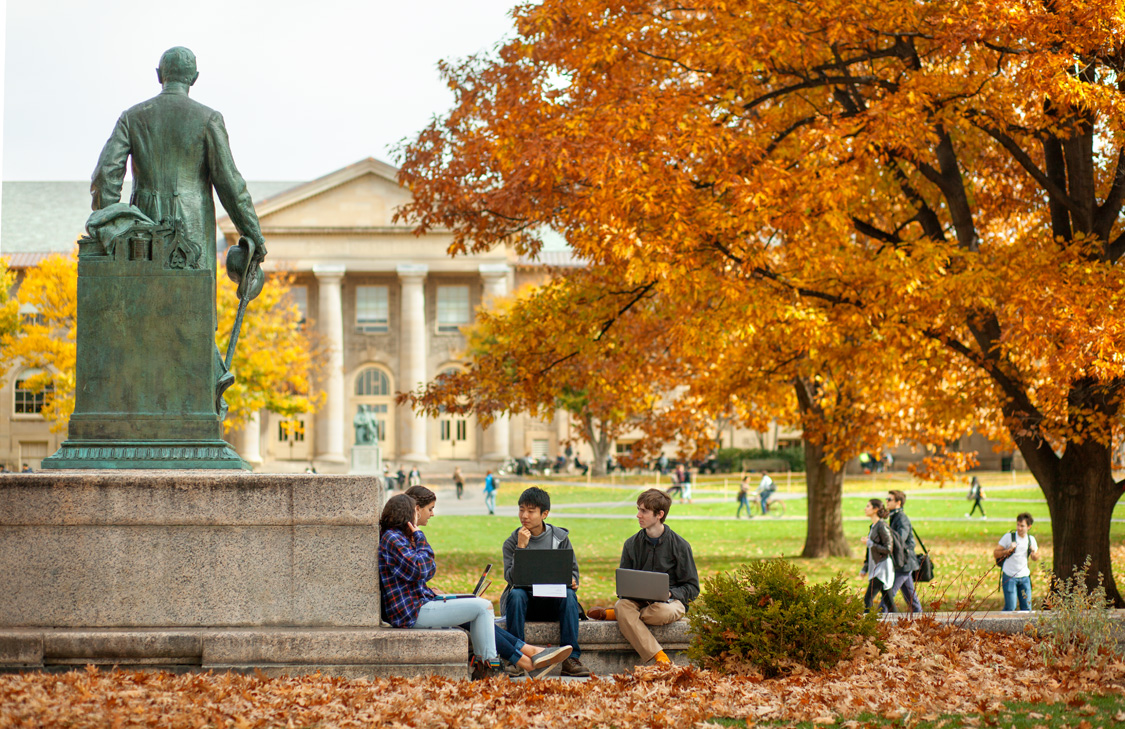 Global Cornell energizes and focuses the university's commitment to meaningful and effective global education, service learning, and research.
Our charge is to renew and integrate internationalization efforts across the university. The vice provost for international affairs spearheads the strategies to accomplish this goal.
Our primary mission is academic: to help students develop skills that prepare them to move successfully and responsibly through the world. We work with colleges, schools, and units to increase access and opportunities so that 100 percent of Cornell students have viable options for global learning, whether in Ithaca, New York State, or abroad.
We work to enhance global learning opportunities, attract and support faculty who are active internationally, and expand Cornell's global presence. We accomplish this by mobilizing funding and providing university infrastructure for globalization efforts, developing partnerships, and providing expert leadership through internal and external advisory boards.
Since the university's commitment to the Global Cornell initiative in FY2014 (see the foundational documents), members of the Cornell community have come together to support Cornell's global vision. We have created new linkages where none existed before, both within the institution and with partners around the world. Together, we are expanding opportunities for global education, service learning, and research; and enhancing Cornell's global presence.
Collectively we are promoting a state of mind that speeds culture change across the university—so that global thinking and action define us as Cornellians.