Resources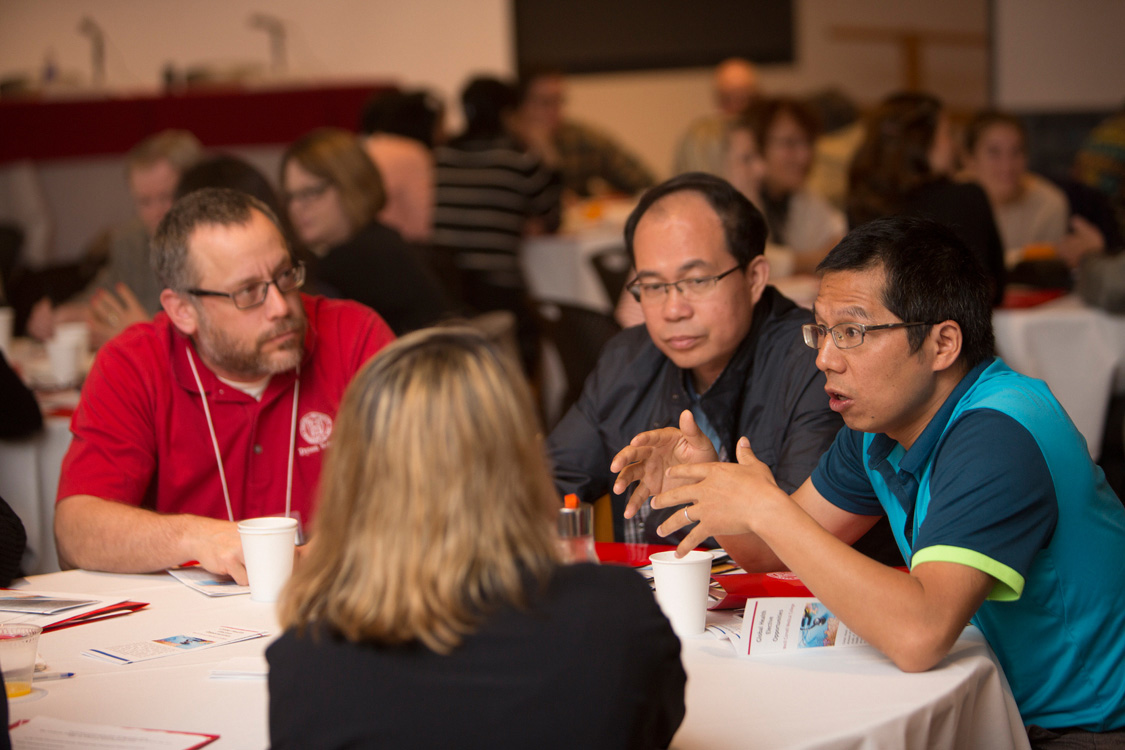 Resources for Internationalizing the Curriculum
Center for Teaching Excellence
As part of its mission to offer a wide array of research-based programs and services that support teaching and reflective practice, the Center for Teaching Excellence partners with Cornell faculty to support global learning.
A CTE teaching support specialist consults with individual faculty members and groups, facilitates workshops, and serves as a liaison to resources and program support. Programming includes Global Learning workshops for deeper engagement, topic-focused workshops open to all, and other events to support internationally engaged dialogue and education.
CTE collaborates with the Office of the Vice Provost for International Affairs, Cornell Abroad, the Mario Einaudi Center for International Studies and its area studies programs, the Language Resource Center, and others.
Cornell Abroad
The Office of Undergraduate Education Abroad—Cornell Abroad—assists individual faculty, colleges, and programs with program development for study abroad. The unit's goal is a close integration of academic programs abroad with study on the Ithaca campus.
Internationalization Symposiums
The Global Cornell community—notably, the Center for Teaching Excellence, Mario Einaudi Center for International Studies, Language Resource Center, and Office of the Vice Provost for International Affairs—collaborates to offer an annual symposium as a forum for shared discussion and thinking among Cornell faculty and progam leaders about best practices for adding international dimension into the curriculum, research partnerships, and the campus culture:
In 2016, during the symposium, The Globally Engaged Campus: Defining and Redefining Where We Are, faculty, staff, and students, joined by visiting speakers, discussed intercultural competence, the value and best practices of language learning in the research university, cultural challenges and global learning, skills for increasing intercultural communication, and the concept that international engagement begins at home.
In 2015, Integration of International Experience into the Curriculum addressed approaches for integrating a global perspective into every aspect of campus life.
In 2014, the Symposium on Meaningful International Experiences helped to improve the university's collective thinking on global-oriented learning goals, different types of international experiences, and pre- and post-departure programs.
Language Instruction
Some 4,000 Cornell students study foreign languages each year, and 44 languages are currently offered at the university. Faculty with curriculum that benefits from language study can find support from:
Language Resource Center, a unit within the College of Arts and Sciences, helps advance language teaching and learning at Cornell. The area studies programs within the Mario Einaudi Center for International Studies partner with the LRC to provide additinal support for language studies across the university.
The LRC supports faculty in the development of instructional materials, and also arranges and sponsors events of intellectual interest to language teachers, with six to eight invited speakers each year.
The Foreign Languages Across the Curriculum (FLAC) program, coordinated by the Language Resource Center, give students multiple opportunities to apply their knowledge of languages in a variety of contexts—not just within the traditional language classroom. These optional one-credit courses are connected to existing academic courses offered by departments in colleges across the university. FLAC courses are not language courses, as the only language issues included are oral and written discourse conventions in the target language, or how people speak and write in the academic field in that language. The courses attract three different kinds of language learners: native speakers, heritage speakers, and bottom-up learners—students who initially had no prior background in the language. 
Networks
Cornell International Education Network, sponsored by the Mario Einaudi Center for International Studies, promotes resource-sharing and professional development among faculty and staff in the fields of international studies and education, as well as those who work with international students and scholars or U.S. students studying abroad.