China Advisory Board in New York City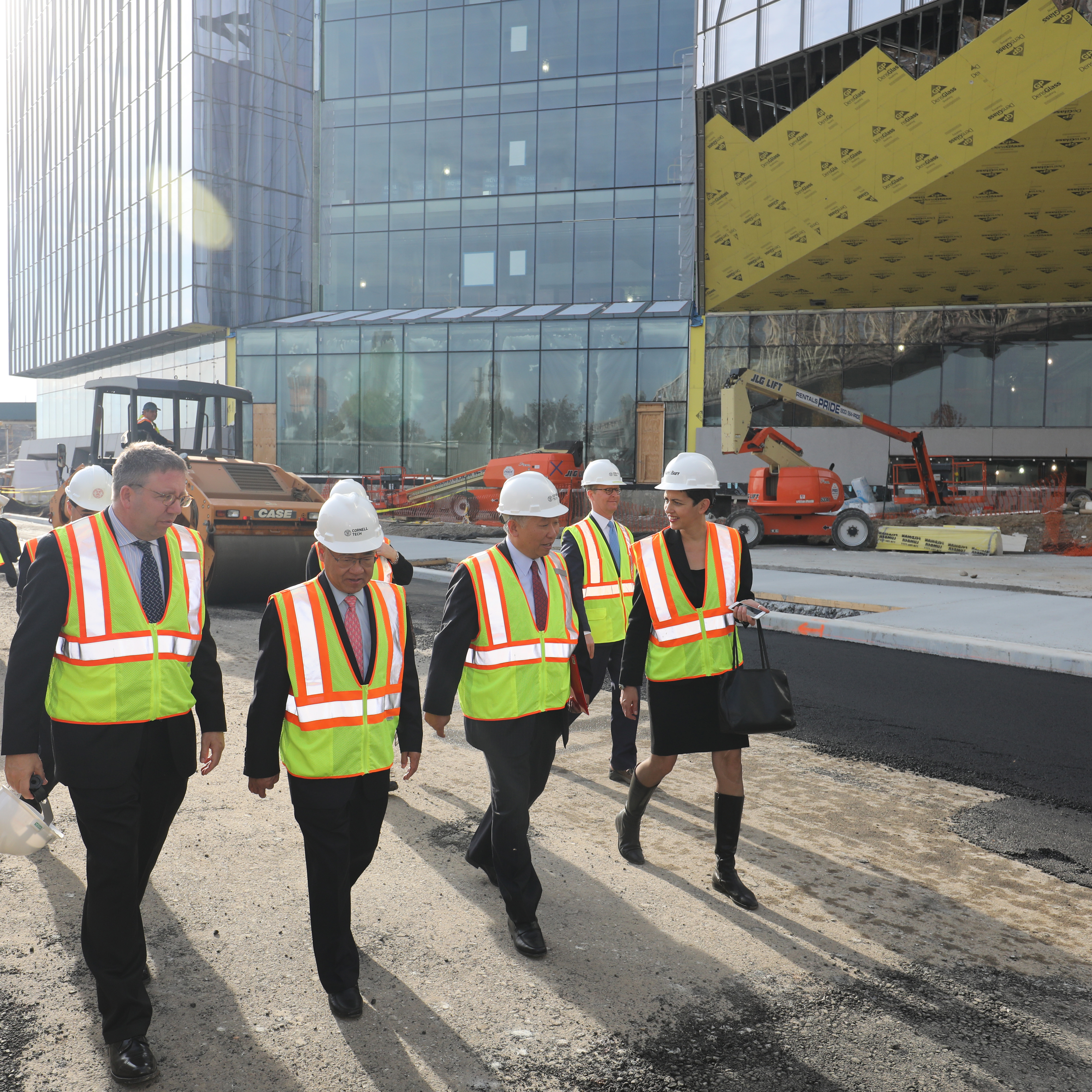 Cornell University leaders met recently with members of the university's China Advisory Board in New York City.
This was the second business meeting of the board—following its initial meeting in Beijing in April. The agenda focused on China's strategic importance to Cornell University. Key speakers were Hunter Rawlings, interim Cornell president; Laura Spitz, Cornell vice provost for international affairs; and Gang Yu, MS '86, chairman of the Cornell China Advisory Board.
"Cornell is fortunate to have the benefit of the counsel and involvement of this highly distinguished group of Chinese alumni, parents, and friends," says Fred Van Sickle, Cornell vice president for alumni affairs and development.
The event began with a welcome dinner for board members with interim Cornell president Hunter Rawlings, hosted at Tribeca Grill by Robert Harrison '76, chairman of Cornell's board of trustees.
A breakfast reception with Cornell Tech students at the current Cornell Tech space in the Google headquarters building in Chelsea gave the board members an opportunity for one-on-one conversations with aspiring entrepreneurs.
Daniel Huttenlocher, Cornell vice provost and founding dean of Cornell Tech, presented an overview of the educational approach for training 21st-century talent through a studio culture and seven multidisciplinary master-degree programs.
Board members had lunch with several Cornell faculty members—Robin McNeal, associate professor of Asian studies, co-chair of the Cornell China Faculty Steering Committee, and director of the East Asia Program in the Mario Einaudi Center for International Studies, who spoke about the Cornell Contemporary China Initiative; and Panle Jia Barwick and Shanjun Li, associate professor of economics, who discussed the Cornell Institute for China Economic Research, which they co-direct.
The group then took the tram to Roosevelt Island for a hardhat tour of Cornell Tech's campus, under construction and slated to open in fall 2017.
The board members ended the day with a tour of Weill Cornell medical campus, led by Michael Stewart, MD, senior associate dean for clinical affairs at Weill Cornell Medicine.